Jim Mattis Resigns: Who Will Replace US Secretary Of Defense?
Secretary of Defense Jim Mattis' resignation is now official. General Mattis will be leaving President Donald Trump's administration in February.
Trump announced Thursday that the US defense secretary will be retiring "with distinction" in two months. He took to Twitter and wrote that Mattis had been a great help for his administration in terms of gaining allies and having other countries pay their share of military obligations.
Mattis' resignation comes just a day after Trump made the controversial decision to withdraw all US troops from Syria.
As for the reason behind Mattis' resignation, he hinted in his letter that he and the president's differing views may have forced him out of the White House. He described his views on using "all the tools of American power to provide for the common defense" and "treating allies with respect."
Trump has also yet to appoint a replacement secretary of defense, but Mattis has a suggestion on the character profile of the person they need to hire.
"Because you have the right to have a secretary of defense whose views are better aligned with yours on these and other subjects, I believe it is right for me to step down," Gen Mattis wrote (via BBC).
Following Mattis' resignation, several officials have expressed their thoughts on the secretary of defense and his retirement.
Republican Senator Lindsey Graham wrote on Twitter that Mattis should be proud of all he has accomplished during his time in Trump's administration. He also noted Mattis' participation in the "fight against radical Islam" and his "sound and ethical military advice" to the president during his service.
Republican Senator Marco Rubio believes that the times ahead without Mattis was "scary" as he said he was an "island of stability" amid the turmoil currently happening in the White House.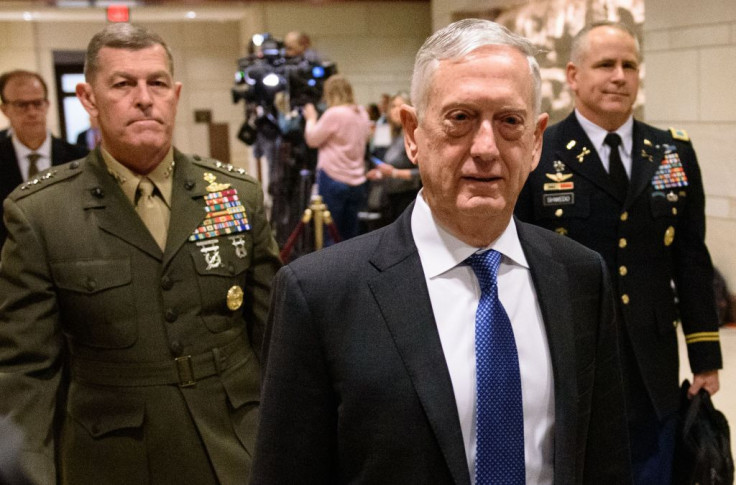 © Copyright IBTimes 2023. All rights reserved.