Jimmy Kimmel's 7-Month-Old Son Billy Undergoes Second Successful Open Heart Surgery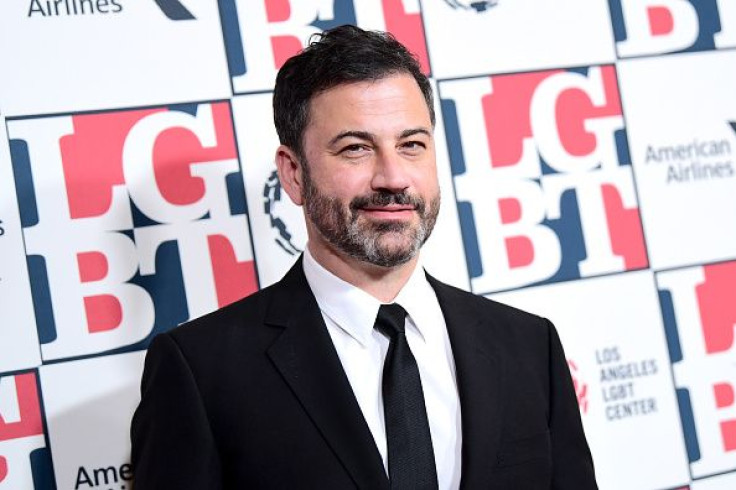 Jimmy Kimmel recently revealed that his 7-month-old son, Willam John "Billy" Kimmel, underwent a second successful open heart surgery.
Originally, Billy was supposed to undergo surgery in October, but it was postponed after due to common cold. "As a precautionary measure, the scheduled second heart surgery for Jimmy Kimmel's son Billy had to be postponed this week due to the common cold," ABC said in a statement.
Kimmel and his wife, Molly McNearney, welcomed Billy in April. Three days later, Billy underwent surgery at the Children's Hospital Los Angeles, according to People.
When he returned to "Jimmy Kimmel Live" a few days later, the host explained to the viewers what Billy's condition is. "Basically, the pulmonary valve was completely blocked and he has a hole in the wall between the left and right sides of his heart," he said.
Meanwhile, since Billy is still recovering from his second open heart surgery, Kimmel won't be able to host this week's episodes of "Jimmy Kimmel Live." On Monday, he has tapped Chris Pratt to take his place. Tuesday's, Wednesday's and Thursday's episodes will be hosted by Tracee Ellis Ross, Neil Patrick Harris and Melissa McCarthy, respectively.
Some of the guests that will be gracing the show this week include Margot Robbie, Dave Franco, Vanessa Kirby, Mary J. Blige, Hanson, Miguel and more.
This is not the first time that Kimmel tapped a handful of celebrities to host his show. He was also absent from his post for an entire week due to his son's condition. The network also released a statement on behalf of Kimmel at that time.
"Jimmy is very grateful to those celebrities for filling his very small shoes as guest hosts this week while he, his wife, and children sneeze on each other," the statement read.
Some of Kimmel's previous hosts included Shaquille O'Neal, Dave Grohl, Channing Tatum and Jennifer Lawrence. The guests for that week included Kim Kardashian, Mila Kunis, Ellen DeGeneres and more.
© Copyright IBTimes 2023. All rights reserved.