Jinger Duggar-Jeremy Vuolo Engaged: 8 Things To Know About Her Beau Ahead Of The 'Counting On' Season 2 Premiere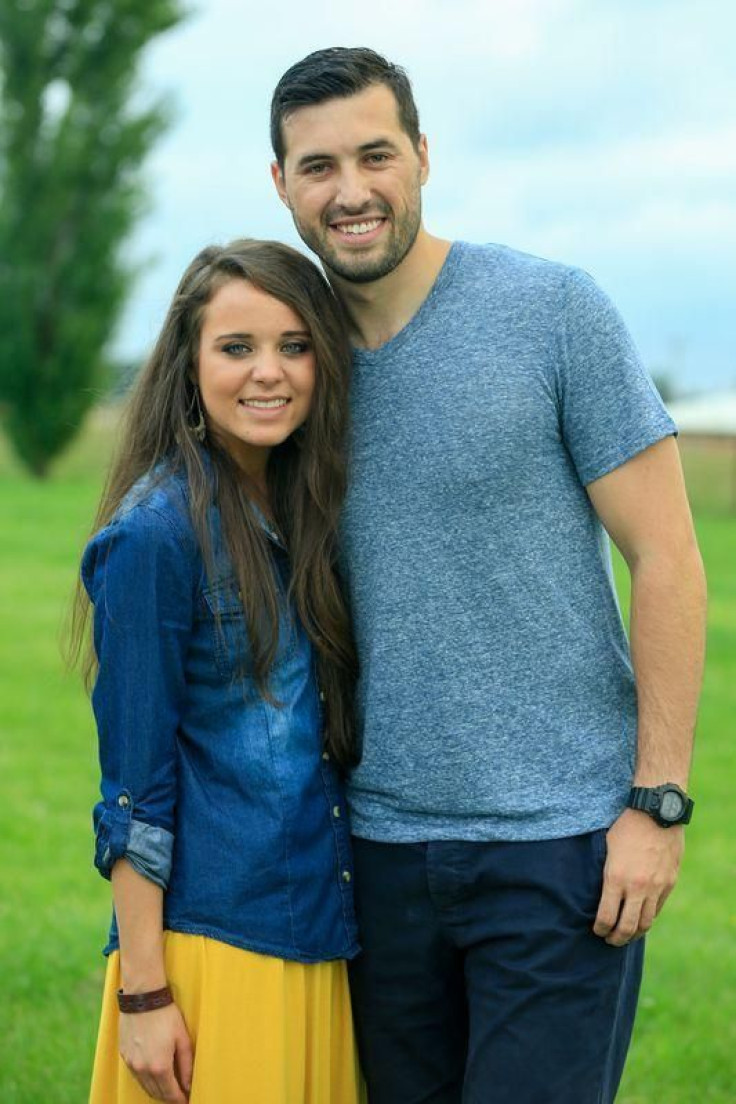 Another member of the Duggar family is set to walk down the aisle. Jinger Dugger, the sixth oldest of 19 Duggar children, announced on Tuesday that she and boyfriend Jeremy Vuolo are engaged just one month after going public about their courtship.
Rumors had been swirling about the status of Duggar and Vuolo's relationship after the reality star was spotted hiding her left hand under a table during a recent outing. The pair held off until Tuesday, making the official announcement in a joint statement issued to People magazine.
"From both of us, thank you all for the countless well-wishes we've received during the courtship," they said. "We are so excited to take this next step in spending our lives together. We are so grateful for how the Lord has brought us together. It has been an incredible journey so far and we are excited about serving Christ together in the coming days."
While many fans are thrilled for Jinger and have expressed their excitement on Twitter and Instagram, others still have questions about who her suitor is. Below is everything you need to know about Jeremy Vuolo:
He is originally from Pennsylvania:
A quick Google search reveals that the 26-year-old hails from Dowingtown, Pennsylvania.
Vuolo Went To Syracuse University:
In June, People magazine reported that Duggar's fiancé attended Syracuse University, where he studied and played soccer. Vuolo came to Syracuse in 2010 after three years at Hartwick, according to Cuse.com. Upon transferring he became the Syracuse men's soccer team captain, playing in 16 games.
He Was A Professional Soccer Player:
Vuolo was so good, he went on to play professional soccer after finishing college. He played for the New York Redbulls, but decided to step away from the soccer field to pursue his dream of becoming a minister. In a blog post, he wrote that while in college he had allowed sin to "grow" in his heart and wanted to switch paths while he could. Vuolo returned to the pitch once more in 2013, signing with the San Antonio Scorpions in 2013.
He Has Been Arrested:
Vuolo was not clear about the sins he had partaken in during college, but there is proof of his transgressions. On June 20, In Touch published a copy of a police report they obtained from Jan. 18, 2008. According to the document the Oneonta Police Department responded to a call about a male suspect who was potentially intoxicated. Vuolo — the perp in question — is said to have been "acting belligerent" and "shouting obscenities." He was told to calm down, but refused to do so. The police report alleges that he "grabbed" a responding officer, resulting in his arrest. He was later released, getting off with only a $250 fine.
Vuolo's Father Was A Minister:
According to the Philly Soccer Page, Vuolo was following in the footsteps of his father Charles by going into the ministry. His dad is the pastor of Grace Church of Downingtown.
He Is A Longtime Friend Of Ben and Jessa Seewald:
Many fans have questioned how Duggar and Vuolo — who seemingly come from very different walks of life — came to be a couple. The answer is quite simple actually. The pair were introduced by Ben and Jessa Seewald, who have known Vuolo for some time. As People points out, Vuolo appeared in a number of videos shared on Jessa's YouTube channel.
Vuolo And Duggar Went On A Mission Trip Together:
Although they were introduced by Duggar's family members, their love did not start to blossom until they attended a mission trip together. Shortly after announcing their courtship, Duggar revealed some relationship details in a TLC video in which she claimed that the trip allowed her to see Vuolo's heart.
Their Love Story Will Play Out On "Counting On:"
According to a press release from TLC, Duggar and Vuolo will allow TLC's cameras to document their courtship on Season 2 of "Counting On." Fans will get to watch their love blossom "from the official 'blessing' to meeting the family to chaperones dates and side hugs."
The show returns Tuesday, August 23 at 8 p.m. EDT on TLC.
© Copyright IBTimes 2023. All rights reserved.