Jisoo Net Worth: Here's Blackpink's Richest Member's Fortune Ahead Of Solo Debut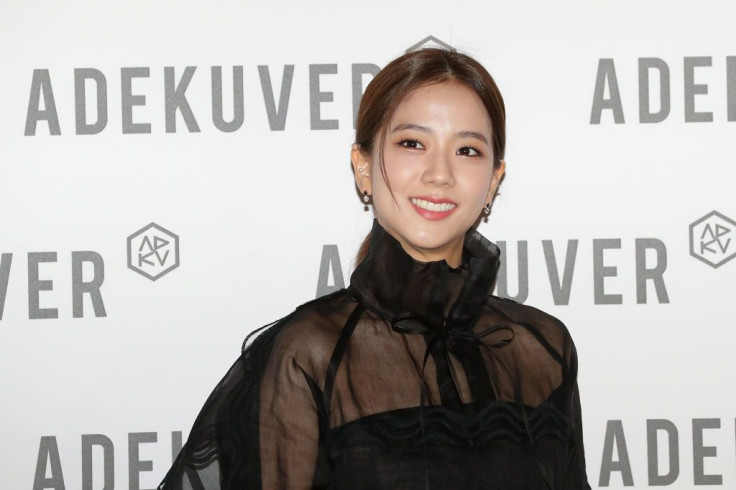 KEY POINTS
Kim Jisoo has an estimated net worth of $20 million, according to reports
Jisoo is currently the richest Blackpink member
Jisoo is a global ambassador of Dior and has worked with Cartier
Blackpink member Kim Jisoo is gearing up for her solo debut this 2023.
YG Entertainment, the 28-year-old singer's entertainment label, made the announcement earlier this year, writing in a statement, "Blackpink's Jisoo is currently working hard on recording her solo album. While carrying out a busy world tour schedule since last year, she finished the album jacket photo shoot and worked on music production whenever she got the time in order to keep the promise [to] fans. She will greet [fans] soon with good news," according to Soompi.
The company recently gave an update on Jisoo's upcoming solo project, revealing that she is currently filming her first solo music video overseas. While the location and other details about the project were kept secret, YG added that "it is worth anticipating as we invested the highest production cost of all Blackpink videos to date."
The "Forever Young" singer is the last member of the biggest South Korean pop girl group to make her solo debut following fellow members Jennie, Rosé and Lisa. But Jisoo is currently the richest member of the group, having an estimated net worth of $20 million, Celebrity Net Worth reported.
Blackpink members are reportedly paid equally from their cumulative earnings, which is estimated to be around $32 million a year, according to Cosmopolitan. The group's earnings are divided between the four members, giving them $8 million each.
Blackpink is currently on its "Born Pink" world tour, which has attracted about 1.5 million fans around the world. After 14 concerts in North America and 10 concerts in Europe last year, the group will have more shows in Japan, the Philippines, Singapore, Australia and more countries in the coming months.
During this tour, Blackpink made history as the first female group to earn over $3 million for a single-arena concert in the United States after garnering $3.298 million each night at Prudential Center in Newark, New Jersey, on Nov. 14-15, 2022.
The group has sold millions of records, repeatedly broken the Guinness World Record for most-viewed music video within 24 hours and became the first group to have five music videos with accumulated views of over 1 billion each on YouTube.
But though Jisoo's main source of income comes from Blackpink's tours, album sales and endorsements as a group, part of her fortune was earned from solo endeavors.
The singer has ventured into acting, making cameos in "The Producers" in 2011 and "Arthdal Chronicles" in 2019. In 2020, she landed her first lead role in the JTBC drama series "Snowdrop," opposite Jung Hae-In.
Aside from being a multi-talented artist, Jisoo also endorses several big-name brands. She became a global brand ambassador of Dior Fashion and Beauty in 2021 and worked with Cartier and South Korean cosmetics brand Kiss Me, according to Life and Style Asia.
It is unclear how much Jisoo is being paid in her deals with the brands. But she has been flaunting luxury items from the brands that she seemed to have added to her personal collection.
After becoming a Dior global ambassador, Jisoo has made appearances at the fashion house's shows during Paris Fashion Week rocking Lady Dior ensembles, bags and shoes.
The influencer marketing platform Lefty named Jisoo the No. 1 influencer for Paris Fashion Week's Spring/Summer 2023 season. She had a 7% engagement rate and a total earned media value (EMV) of $22.4 million and helped Dior bring in a total of $45.5 million of EMV with her appearance at last year's show, according to Time.
The singer has also been flaunting her Dior collection via her Instagram account, which currently has 68.8 million followers. Among the pieces she has posted was the Maris Pearl Trotter, a Dior vintage mini bag dubbed as "the Jisoo Bag." It is no longer being sold in stores, but resellers and vintage retailers are offering about $501 to $1,250 for the item, per Koreaboo.
She has also been seen posing with multiple items from the Lady Dior, Lady D-Joy and Lady D-Lite collections, with prices ranging from $3,950 to $5,600 depending on the size.
Last year, Jisoo joined the Panthère de Cartier ranks alongside well-known celebrities such as Zendaya, Bella Hadid, Madonna and Gwyneth Paltrow. She has been photographed wearing the French luxury brand's high-end jewelry at its events, including Cartier's Tokyo event last year, Life and Style Asia reported.
At the time, the singer wore Panthère de Cartier earrings that reportedly cost more than $41,000, a Panthère de Cartier necklace valued at about $25,000 and a $7,050 statement ring by the brand, the outlet noted.
Outside of fashion, Jisoo was named an exclusive partner of Line Friends in 2021 and designed a character for the mobile game "KartRider Rush+."
Despite her massive fortune, Jisoo has yet to buy a house of her own. According to Koreaboo, Blackpink used to live together during their rookie years in the Han River Bamseom Apartment in South Korea, which was being paid for by YG.
They have since moved out of the dorm. Jennie and Rosé reportedly moved back to live with their respective families, while Lisa recently purchased a standalone house in the Buchon, Sungbuk-dong neighborhood.
But Jisoo recently revealed in a YouTube vlog that she is planning to buy her own house.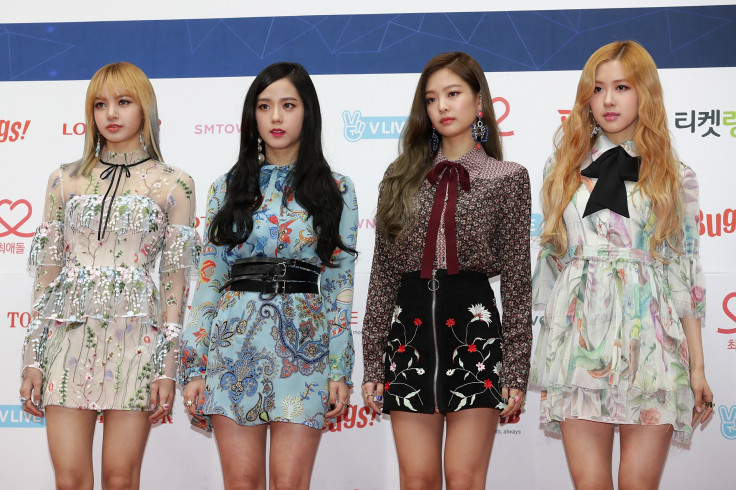 © Copyright IBTimes 2023. All rights reserved.