Jisoo Is Queen: Viral Video Shows Idol's Reaction To Fan's Boyfriend Proposal
KEY POINTS
BLACKPINK recently performed at the MetLife Stadium in New Jersey for its "Born Pink" tour
One male BLINK in the crowd proposed to Jisoo to be the idol's other boyfriend via a banner
Jisoo and South Korean actor Ahn Bo-Hyun were confirmed to be dating in early August
BLACKPINK kicked off the group's U.S. encore of its "Born Pink" world tour at the MetLife Stadium in New Jersey last Friday and Saturday, and on one of those concerts, a male BLINK tried to shoot his shot with Jisoo.
A male BLINK – BLACKPINK fan – named Yu Hai Shen shared his interaction with BLACKPINK member Jisoo during the girl group's concert in New Jersey. In the video he uploaded on TikTok, he shared, "I asked, 'Jisoo, can I be your other boyfriend?' Here's her answer."
The fan who scored a VIP ticket to see BLACKPINK up close prepared a banner/sign in Korean, proposing to be Jisoo's other boyfriend.
However, upon seeing the sign, Jisoo gave a straightforward answer to the fanboy by gesturing an "X" sign with her hands while smiling before she walked away and flipped her hair.
The video of the fan's interaction with his idol has since gone viral with over 1.2 million views, 297,000 hearts, 20,600 bookmarks and almost 1,000 comments on TikTok.
The cute interaction between Jisoo and the fan had been picked up and reposted on different social media platforms as well.
One Filipina BLINK shared the viral TikTok video on her Instagram Stories and tagged Jisoo's actor boyfriend, Ahn Bo-hyun. To her surprise, the actor viewed her Story and saw his girlfriend's interaction with the fanboy.
BLACKPINK is currently on the U.S. encore leg of its "Born Pink" world tour. After the girl group's successful, sold-out concerts at the MetLife Stadium in New Jersey, the members will head to Las Vegas to perform at the Allegiant Stadium Friday.
This will be followed by concerts in San Francisco and Los Angeles before the finale of BLACKPINK's "Born Pink" world tour in Seoul on Sept. 16 and 17.
Jisoo and Ahn Bo-hyun's dating rumors started when local media outlet Dispatch reported that the 28-year-old K-Pop idol and 35-year-old "See You In My 19th Life" star had been seeing each other since May of this year and spent time together near the former's residence in Yongsan district in Seoul, per Koreaboo.
The two South Korean stars' agencies, YG Entertainment and FN Entertainment, confirmed the dating speculations with similar statements.
"They are getting to know each other with positive feelings. We would be thankful if you look upon them with warmth," Jisoo's music label, YG, confirmed the news in a statement to Soompi.
Meanwhile, FN — Ahn's agency — released a similar statement, hoping that fans would welcome their relationship warmly.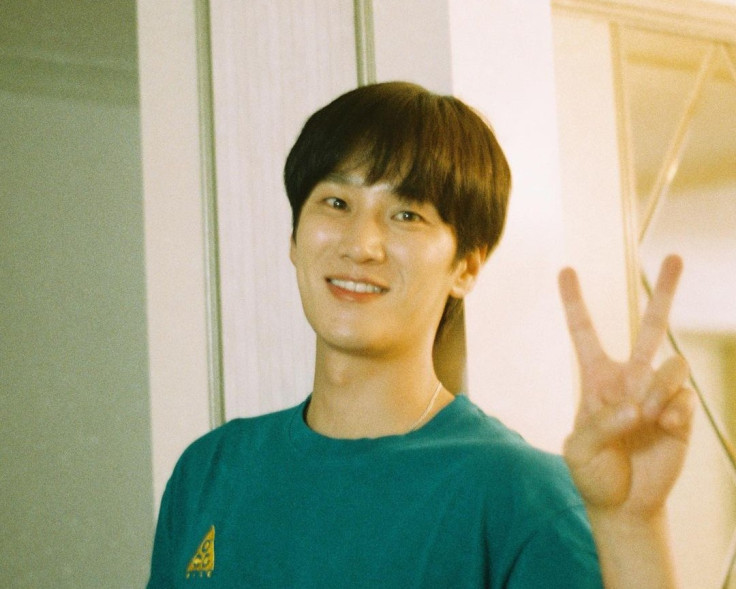 © Copyright IBTimes 2023. All rights reserved.