Joanne Froggatt Reveals 'Downton Abbey' Connections In Her Next Project, 'Dark Angel'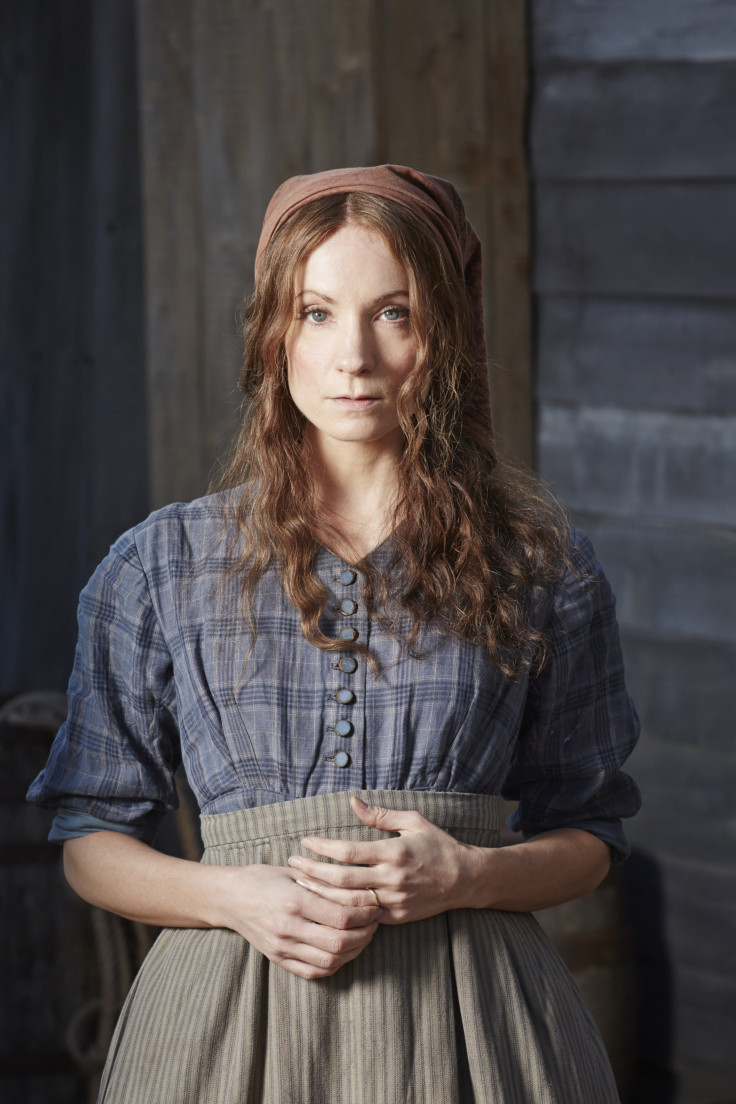 Anna Bates was falsely accused of murder on "Downton Abbey," but those accusations won't be untrue in actress Joanne Froggatt's next project. After playing the kindhearted maid for six seasons, the Golden Globe winner will portray England's first female serial killer in "Dark Angel." While it sounds far off from her "Downton" role, it actually has a few connections to the PBS staple.
Brian Percival directed "Dark Angel," but he had previous experience with Froggatt on "Downton." He directed six episodes of the series. "It was great because Brian and I had worked together so we had a shorthand," Froggatt explained to the Hollywood Reporter.
However, the 35-year-old isn't just an actress in the two-episode mini-series. She is an associate producer, and she used her role to make sure that her new series would have a home in America. Just like "Downton Abbey," "Dark Angel" will first air in the U.K. on ITV before being shown in the U.S. on PBS' Masterpiece.
"I didn't have say in all areas," Froggatt said of her new position. "But I was able to OK certain things and it also meant I had a right to push my nose in and approach Masterpiece and PBS and say,… 'I really think this is a Masterpiece show.' It was a just a project I felt extremely passionate about."
Froggatt's character in "Dark Angel" is Mary Ann Cotton, who was England's first serial killer in real life. She poisoned three of her husbands and eleven of her children. "I jokingly said, 'Something completely different, a murderer or something,'" Froggatt told USA Today of choosing her first post-"Downton" role. "When the script came, it was an easy decision to make."
She isn't the only "Downton" alum taking extremely different roles. Michelle Dockery, who plays Lady Mary, is far from proper on her new show, "Good Behavior." She plays a smoking, drinking con artist whose morals are tested in the TNT drama, which will premiere in the summer. Still, U.S. viewers have a few weeks left with their polite "Downton" characters. The drama's finale won't air on PBS until March.
"Downton Abbey" airs Sundays at 9 p.m. on PBS. "Dark Angel" doesn't have a premiere date yet.
© Copyright IBTimes 2023. All rights reserved.