Joe Alwyn Reveals Taylor Swift's Reaction To His Sex Scenes In 'Conversations With Friends'
KEY POINTS
Joe Alwyn's new Hulu series features multiple sex scenes with Alison Oliver
He said Taylor Swift loves the book on which the series is based
Alwyn described his role in the series as "pretty fragile and sad"
Joe Alwyn revealed that Taylor Swift has no problem with his sex scenes in his new Hulu series, "Conversations With Friends."
In an interview with Extra, the actor said Swift is a huge fan of the project and does not really care about his intimate scenes with his co-star Alison Oliver.
"I mean she's read the book and she loves the book, so she knows it," he told the outlet. "She just, like, couldn't be a bigger fan of the project."
Oliver also explained that she and Alwyn had collaborated with an on-set intimacy coordinator when they filmed their multiple bed scenes for the series. "You go through, like, a lot of rehearsal and kind of in-depth conversations about the intimate scenes and kind of what story we're trying to tell," she said. "Hopefully, each intimate scene feels different or there's some kind of progression in their relationship," she added.
"Conversations With Friends" is based on the 2017 bestselling novel of the same name by Sally Rooney. Set in Dublin, the upcoming series will follow the affair of a man named Nick (Alwyn) with a female college student named Frances (Oliver). In the series, they fall into a complicated romantic entanglement also involving Frances's best friend Bobbi, played by Sasha Lane, and Nick's wife Melissa, played by Jemima Kirke.
Alwyn described his role in the series as "pretty fragile and sad," as well as "enigmatic and unreadable." "It was interesting playing him because it's only over time that those layers are kind of peeled back. You get to see where he was coming from and you get to see him also be brought back into the world a little bit in a happier way and kind of find those impulses that were otherwise asleep or kind of had died a little bit," he explained.
Meanwhile, Alwyn has kept a tight lid on whether or not he and longtime girlfriend Swift are already engaged. Back in April, he suggested in an interview that he would opt to keep the news of their engagement private.
"I mean, the truth is, if the answer was yes, I wouldn't say, and if the answer was no, I wouldn't say," he said.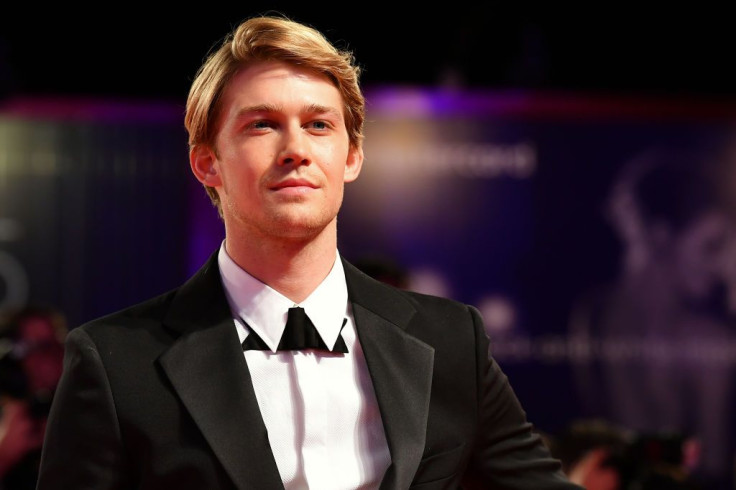 © Copyright IBTimes 2023. All rights reserved.