Joe Giudice Continues To Long For Daughters As He Shares His 'Greatest Wish' On Instagram
KEY POINTS
Joe Giudice shared his greatest wish now that he is separated from his daughters
The entrepreneur wants his children to know how much he loves them no matter what
Many fans sympathized with the Giudice patriarch as he longs to be with his kids
Joe Giudice received a lot of support as he continued to express his longing for his daughters with ex-wife Teresa Giudice on social media.
On Wednesday, the former "Real Housewives of New Jersey" star, 49, took to Instagram to share his "greatest wish" now that he is currently separated from his four children, namely: Gia, 20, Gabriella, 17, Milania, 15, and Audriana, 12.
"My greatest wish is that my kids always know how much I love them, and that they walk through the rest of their life knowing I'll always be there for them anyway I can," read the message the Giudice patriarch uploaded to his Instagram account.
Giudice made the post a day after his youngest daughter celebrated her 12th birthday with her mom and sisters in New Jersey while Joe was in the Bahamas.
Fans sympathized with the yearning father after reading his post. Many of them assured Joe that his kids probably know how much he loves them even though they are countries apart and are unable to reunite due to the COVID-19 restrictions.
"They know this and I love how you still do your best to remind them everyday. I'm so proud of you 'Juicy' Joe," one fan wrote.
"[You're] a great father [and] they know [it]. Don't worry Teresa is doing a great job … and she has your back," another commented.
"Your babies love you so, so much. They see everything, good and bad, but what shines the brightest is how you love and adore them. That is what they will carry with them through life," a different user added.
A day prior, Joe shared a "heartbreaking" message for Audriana when he greeted her on her 12th birthday via Instagram.
"Happy Birthday my love. I can't believe how much you have grown … Besides being the youngest and tallest of all your sisters, you must of taken after me. I love you so much and wish I was there to celebrate your birthday," Joe wrote.
Many felt sorry for Teresa's ex-husband who is now based in the Bahamas after he was deported to his home country, Italy, in 2019, in connection to his 41-month U.S. prison sentence on fraud charges.
Joe is unable to visit his kids in the United States because he is barred from ever entering the country as part of his deportation terms.
"I was told I will never step foot in America again. The dreadful words no one wants to hear, especially now. I always feel I belong in the United States with my family, not in Italy," the entrepreneur revealed in a previous interview.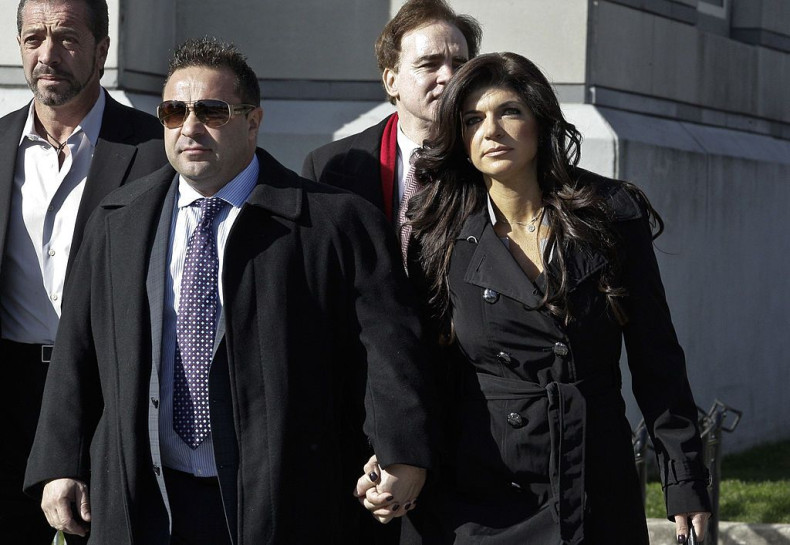 © Copyright IBTimes 2022. All rights reserved.