Joe Giudice Slammed Over Fake Death Post: 'You Were Not Hacked'
KEY POINTS
Joe Giudice was slammed online after saying his Instagram was hacked
Many fans were shocked after seeing a post announcing Joe's alleged passing
A number accused him of orchestrating the controversial post to get clicks
One of Joe Giudice's recent posts on Instagram generated a lot of buzz this week as it announced the alleged passing of the former Bravo celebrity. After clarifying that his account got hacked and the post was not his, fans argued and slammed him for allegedly lying about the supposed clickbait content.
On Wednesday, many fans were shocked to see a black and white photo of Joe on his Instagram as it was captioned, "#RIP DEVASTATED to confirm he has DIED [broken heart emoji] #LinkInBio." After quickly attracting attention online, Giudice, 49, addressed the post, saying it was not made by him and his account was hacked.
Although several fans were relieved to know that the post was not true, some were not convinced that the buzzworthy post was not made by Teresa Giudice's ex-husband. They voiced their thoughts on the issue in the newer posts made by Joe.
"You were not hacked. You still have that post in your story. And have now posted 2 pictures since the story was posted," one wrote on Giudice's post about one of the beautiful places in the Bahamas, accusing the former reality star of staging the previous post for clicks.
"And the link to the clickbait is still in his bio," another fan quickly chimed in.
After spotting the comments of his followers, Joe deleted the controversial post and thanked his fans for pointing it out to him. But he didn't address their accusation that he was the one who orchestrated the post. Because of this, many continued to call him out in the comments.
"I sure hope that clickbait post was worth it!! I don't fault you for trying to make a living via social, but posting about your death for $$$ and blaming it on a hacker isn't cool," one netizen stated.
However, many fans also came to Giudice's defense. They pointed out to those who criticized him that he already disclosed that he got hacked, so he should not be attacked over the issue.
"If he says he was hacked.. he was!!!" a fan wrote.
"Thank God that you are well and alive. Some people are very sick and have no respect for others. I hope you find who hacked you. Be safe Joe," another follower commented.
Joe has since taken a break from social media, and he hasn't really addressed the criticisms over the controversial post. Interestingly, news broke on Friday that he is making an appeal to be allowed entry to the U.S. following his deportation to his home country, Italy, in 2019.
In an exclusive interview with Us Weekly, the former "Real Housewives of New Jersey" star said that he is looking for a way to return to the country because he wants to be physically present for his four daughters, Gia, 20, Gabriella, 17, Milania, 15, and Audriana, 12.
"I would like to be able to see my children again in our home state, be a part of their lives, be physically present when they need me and watch them grow up," he told the outlet.
Giudice continued, "I yearn to hold my grandmother in my arms again before the time comes [in which] she is no longer on this Earth. [I want to] be with my mother [and] my family, to be in the place I have called home since I was a year old."
The businessman, who is hoping to return to his home in New Jersey in the near future, said he has hired an attorney to help him in his deportation case. Immigration attorney Jessica M. Cadavid is helping him in his fight, and he also has the support of his manager Dominique Enchinton of Dominton Talent House.
The news comes weeks after Joe reunited with his eldest daughter with Teresa for a weekend together earlier this month. On Nov. 9, Gia shared a series of snaps taken during her trip to Nassau to be with Joe.
The father and daughter duo had a blast as they enjoyed a night out in the city and also spent some quality time during a sunny outing by the beach the following day. Gia's boyfriend, Christian Carmichael, was also present during her reunion weekend with her father.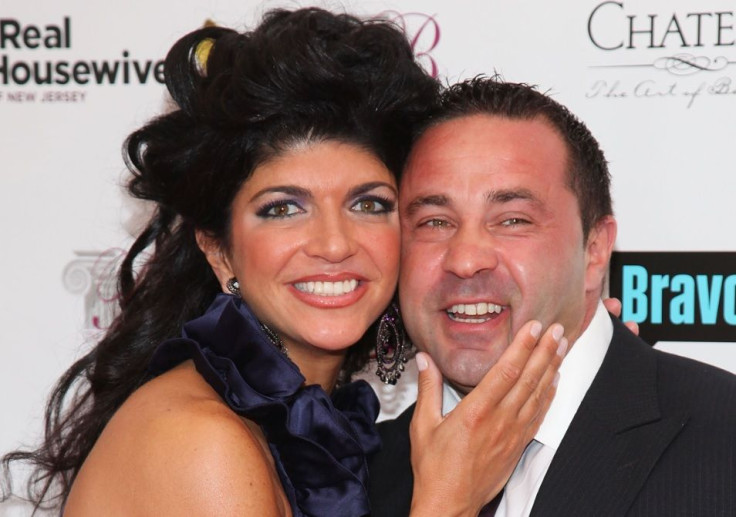 © Copyright IBTimes 2022. All rights reserved.
FOLLOW MORE IBT NEWS ON THE BELOW CHANNELS