Joe Giudice Talks 'Awkward' Meeting With Ex Teresa Giudice's Boyfriend Luis Ruelas
KEY POINTS
Joe Giudice found his first meeting with ex Teresa Giudice's boyfriend "awkward"
He said he and Teresa decided to remain friends for the sake of their daughters
The former reality star admitted that he is happy for his ex-wife and her boyfriend
Joe Giudice wasn't at all pleased when he finally got the opportunity to meet his ex-wife Teresa Giudice's new man in the presence of their children.
Joe, 48, opened up to Us Weekly Thursday about what it was like meeting Teresa's new boyfriend Luis "Louie" Ruelas for the first time. The former "Real Housewives of New Jersey" star admitted that it was "awkward."
"You can all imagine how I felt when they walked in the room. It was awkward to see my ex after a lifetime together with someone else," he said of their recent reunion at Graycliff Restaurant in the Bahamas.
The reunion dinner on Wednesday wasn't just between the three of them since the former couple's kids — Gia, 20, Gabriella, 16, Milania, 15, and Audriana, 11 — were also present. Despite finding it awkward, Joe still managed to pose for photos with his family.
Teresa, also 48, even shared a snap of their reunion on Instagram. The "RHONJ" star made it clear in the caption that Joe would always be the father of her kids and that she respects his relationship with them.
"Tonight's episode is hard for my girls and I. Joe is the father to my children & even though we split I respect his relationship with my daughters so it's hard for them to see my brother disparage him, for the sake of my daughters who have already been through so much loss," Teresa wrote in the caption.
"My mother adored Joe & that's what my girls saw & remember. I hope from this point we can all move forward on a more positive note for the sake of our family," she added.
In the same interview, Joe addressed his relationship with Teresa, saying that he and his ex-wife have chosen to remain friends for the sake of their daughters. He also said that he is happy for his ex and her new beau.
"Parenting should always be about giving your children the best outcomes for every situation. I believe we deserve to all be happy and our children will thank us for it. I am genuinely happy for both Teresa and Luis and wish them the best," he said.
Joe was deported to Italy in 2019 after serving his prison sentence for fraud. Teresa then decided to file for divorce and have their 21-year marriage terminated as she admitted that maintaining a long-distance relationship would be too much for her. Their divorce was finalized in September 2020, as per Page Six.
Meanwhile, Joe has also moved on from Teresa as he is currently dating lawyer Daniela Fittipaldi. He even shared a photo of his girlfriend on Instagram in December. Teresa showed her support for the couple by commenting with a heart emoji. But the post has since been removed from his account.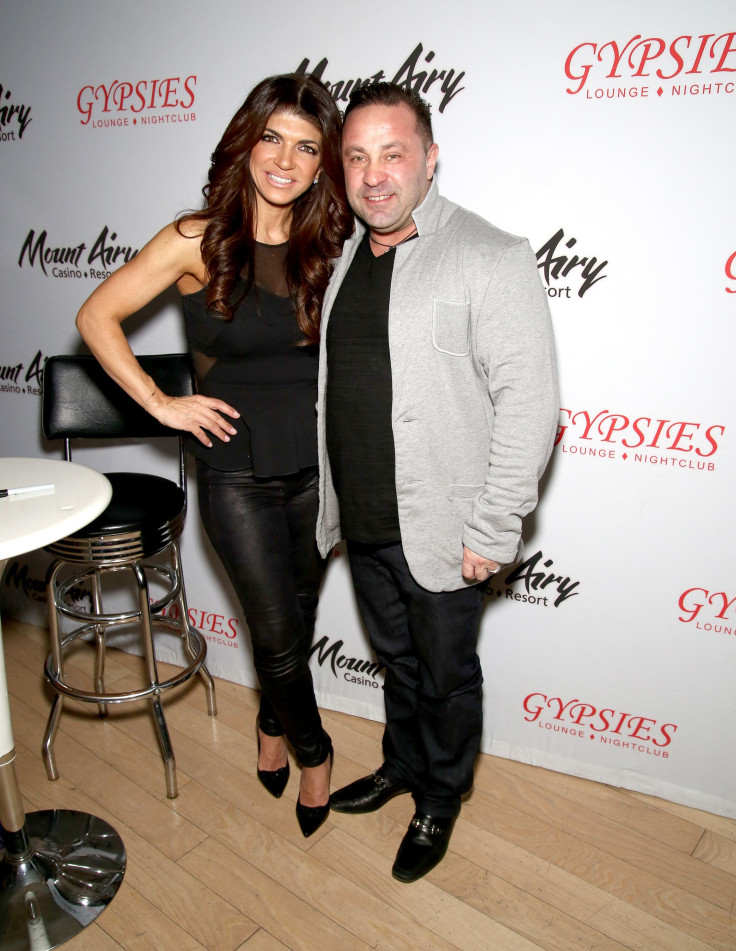 © Copyright IBTimes 2023. All rights reserved.