Joe Gorga Laughs Off Wife Melissa Gorga's Rumored Tryst With Nick Barrotta: Report
KEY POINTS
Melissa Gorga and Joe Gorga reportedly called her rumored affair with friend Nick Barrotta "ridiculous"
Laura Marasca Jensen said Margaret Josephs was the real pot-stirrer behind the rumor about Melissa and Barrotta
Sources claimed Jensen shared the rumor with Teresa Giudice and Jennifer Aydin, and the latter shared it on "RHONJ"
Melissa Gorga and Joe Gorga did not let false rumors affect their marriage, according to a report.
The Gorgas skipped Teresa Giudice's wedding to Luis Ruelas after a false rumor about their marriage spread. The pair suspected Giudice of being involved in spreading the rumor about Melissa cheating on her husband with their friend Nick Barrotta.
"They're laughing about it," an anonymous source told Page Six.
The couple reportedly called the rumor "ridiculous" since they have "all been friends for years." The insider pointed out that Melissa, 43, and Barrotta, 31, have always hung out in a group setting. Also, the "Tyler Perry's The Oval" star is good friends with Melissa's husband, Joe, 42.
"Real Housewives of New Jersey" star Margaret Josephs' ex-BFF Laura Marasca Jensen was accused of starting the rumor about the Gorgas' marriage. However, according to her, Josephs was the real pot-stirrer.
"I stand by my truth," Jensen told Page Six. "I never said [the rumor] was true. I said I was told by Margaret that someone saw that. I never said that Melissa did that."
Sources claimed that Jensen, who auditioned to be on "RHONJ" three times, allegedly shared the rumor with Giudice and Jennifer Aydin during a four-hour meet-up to try a spot on the show.
"She went to two people who didn't like [Margaret] crying to them and telling them all these stories," the tipster said. "Things with an ounce of truth, she twisted it. So were Margaret and Melissa ever out with these guys? Yes. Was there ever any kissing? No. No one made out with anybody."
Jensen didn't deny meeting Giudice, 50, and Aydin, 45. However, she insisted that she only saw them to "align" herself with them in case she made it onto the show. She added that she didn't mean to harm Melissa.
The rumor about Melissa's alleged tryst made it onto the upcoming season. Another insider confirmed that Aydin revealed it on the show.
However, there was reportedly no rift between the Gorgas and Josephs. Instead, the Gorgas were holding a grudge against Giudice for having a meeting with Jensen and helping spread the rumor.
According to reports, Melissa and Joe planned to attend Giudice and Ruelas' wedding until a conflict on Thursday happened while filming "RHONJ" Season 13. The argument allegedly revolved around the false rumors concerning the Gorgas' marriage. The couple was reportedly not happy about Giudice's involvement.
"Teresa betrayed them in a way that's unforgivable," one source told People. "They're not going to celebrate Teresa's new marriage when all she does is try to tear apart theirs."
However, Giudice's brother and sister-in-law didn't blindside her. An unnamed insider told Us Weekly that Melissa and Joe gave the bride a day's notice that they won't attend her wedding, and she "moved on and didn't let it ruin her happy day."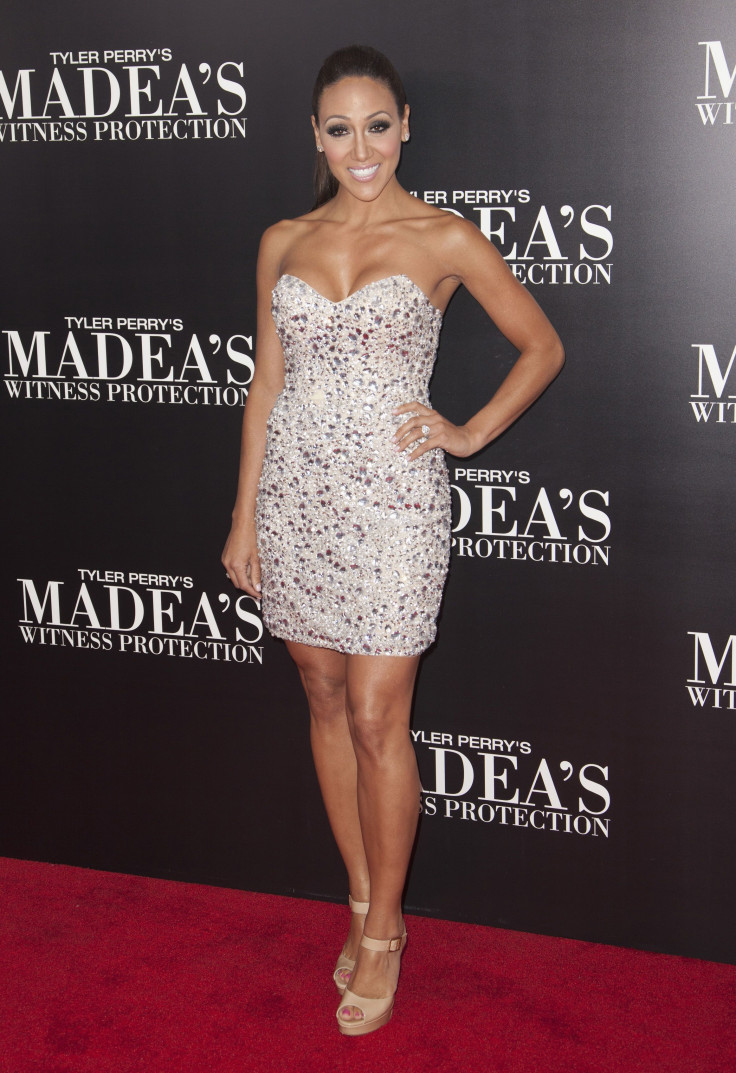 © Copyright IBTimes 2023. All rights reserved.