John Carroll, Former Editor Of LA Times, Dies At 73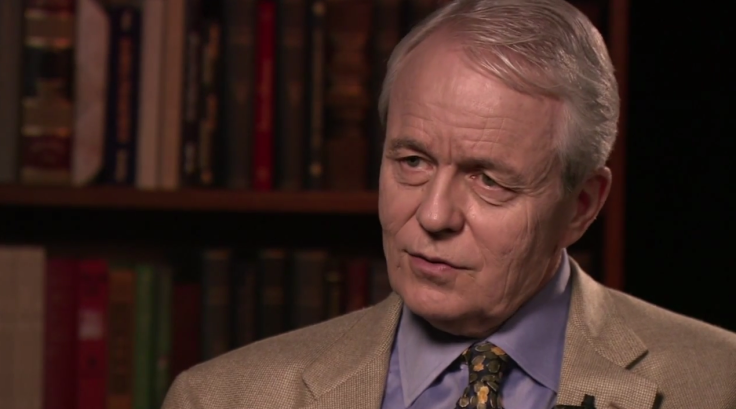 John Carroll died Sunday at his home in Lexington, Kentucky. He was 73.
Carroll previously served as editor of the Los Angeles Times as well as the Baltimore Sun. The Times described Carroll as a "courageous editor whose instinct for the big story and unrelenting focus on the craft of journalism guided to the Los Angeles Times to new heights."
The cause of death was Creutzfeldt-Jakob disease, a rare neurological disorder, the New York Times reported.
During his five-year run as editor of the Los Angeles Times, ending in 2005, the paper won 13 Pulitzer Prizes. It also garnered wide acclaim as well as controversy for its work revealing Arnold Schwarzenegger, then a Republican candidate for governor, had groped women.
After Schwarzenegger won the election, Carroll wrote a commentary defending his decision to publish the scoop:
One of our goals is to do more investigative reporting. At the risk of offending still more readers, I'll say that if you're put off by investigative reporting, this probably won't be the right newspaper for you in the years to come.
Born in New York, Carroll graduated from Haverford College in Pennsylvania in 1963. After a few years in the Army, he cut his teeth in journalism at the Baltimore Sun, which sent him to Vietnam to cover the war in 1966.
Carroll's long career as a newspaper editor started in 1972 at the Philadelphia Inquirer, where he coordinated that paper's coverage of the Three Mile Island nuclear power plant meltdown in 1979. He later edited the Lexington Herald-Leader and Baltimore Sun before landing at the Los Angeles Times where he worked closely with Dean Baquet, who is currently the executive editor at the New York Times. "He was one of the most storied editors of his generation," Baquet told the Los Angeles Times.
Carroll is survived by his wife, Lee; three sisters, Margaret, Posie and Patricia; and two daughters, Maggie Vaughan and Katitia Strathmann.
At the time of his death, Carroll reportedly was working on a book about cheating in the University of Kentucky basketball program during the 1980s, a story that initially broke under his watch as editor of the Lexington Herald-Leader.
© Copyright IBTimes 2022. All rights reserved.
FOLLOW MORE IBT NEWS ON THE BELOW CHANNELS