John Legend Defends Chrissy Teigen, Accuses Michael Costello Of Fabricating DM Exchange
KEY POINTS
John Legend claimed Michael Costello's screenshots of an alleged DM exchange with Chrissy Teigen were fake
Teigen's team pointed out the several inconsistencies in the alleged screenshots
Costello claimed to have unreleased emails that allegedly prove Teigen "has gone beyond social media to blacklist" him
John Legend is standing by his wife, Chrissy Teigen.
On Friday, the "All of Me" singer broke his silence on the bullying allegations levied by designer Michael Costello, who accused Teigen of getting him blacklisted in the fashion industry over what he called a misunderstanding. Legend claimed that Costello "fabricated" the screenshots that allegedly show Teigen threatening his career in Instagram direct messages he said the model sent him in 2014.
"Chrissy apologized for her public tweets, but after her apology, Mr Costello fabricated a DM exchange between them. This exchange was made up, completely fake, never happened. Receipts below," Legend claimed in his response to a tweet from New York Times reporter Taylor Lorenz.
"Honestly I don't know why anyone would fake DMs to insert themselves in this narrative, but that's what happened," the singer continued. "I encourage everyone who breathlessly spread this lie to keep that same energy when they correct the record."
Prior to Legend's tweets, Teigen's team also told Insider that the purported direct messages between her and Costello from 2014 are fake.
The Insider report noted that the screenshots lacked a verified checkmark next to Teigen's name. Verification was introduced in the platform in late 2014, and Teigen was verified in 2015, which suggested the screenshot was taken in 2014. However, the images have purple and blue backgrounds, a design implemented just in the last year.
Further, the screenshot showed a video chat icon at the top of the image, but this feature wasn't introduced to Instagram until June 2018, Insider noted.
Following the Insider story, Costello's team fired back claiming Teigen was "desperately trying to prove the DMs are fake."
"Beyond the DMs and the public comments Chrissy Teigen left on Michael Costello's Instagram for the world to see, there are emails and documents unreleased to the public which confirms Chrissy Teigen has gone beyond social media to blacklist Michael Costello offline, making him endure over seven years of suffering - mentally and financially," his team said in a statement to People.
Teigen also took to social media to clarify the situation, accusing Costello of "spreading false accusations" and claiming to have "emails that don't exist."
"Chrissy is completely surprised and disappointed by Michael Costello's recent attack, which includes fictional 'screenshots' from 2014 of supposed private message that Chrissy didn't send," the statement posted on her Twitter account read. "In October 2014, she did post a comment on Mr. Costello's Instagram when he was publicly accused of making a racist remark. After he denied the accusation, and claimed it was based on a photoshopped comment, Chrissy deleted the comment, as was reported at the time."
Teigen further stated she believed she had a "cordial relationship" with Costello in the past. The model mentioned several messages that she received from the designer up until 2019, attaching alleged screenshots of her Instagram DMs with him.
"Chrissy has every right to correct the record and defend her name. She is not interested in making Mr. Costello the target of harassment or abuse from anyone claiming to support her. She hopes this can be a time of honest reflection and healing," the statement concluded.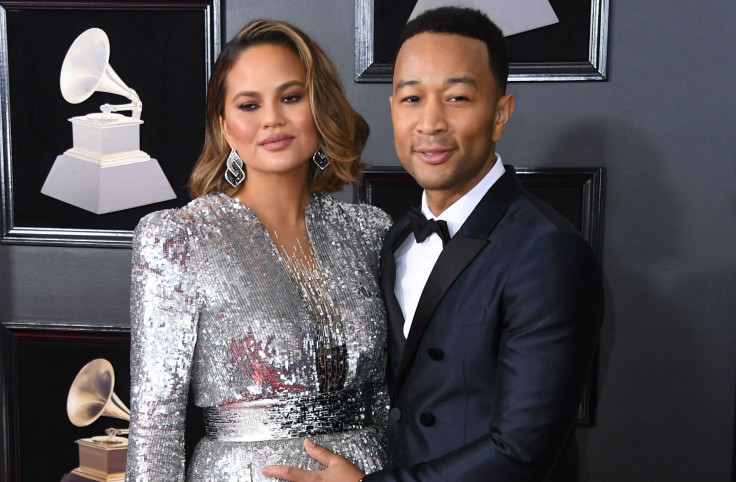 © Copyright IBTimes 2023. All rights reserved.