John Oliver Breaks Down How Companies Make Money Buying Debt [VIDEO]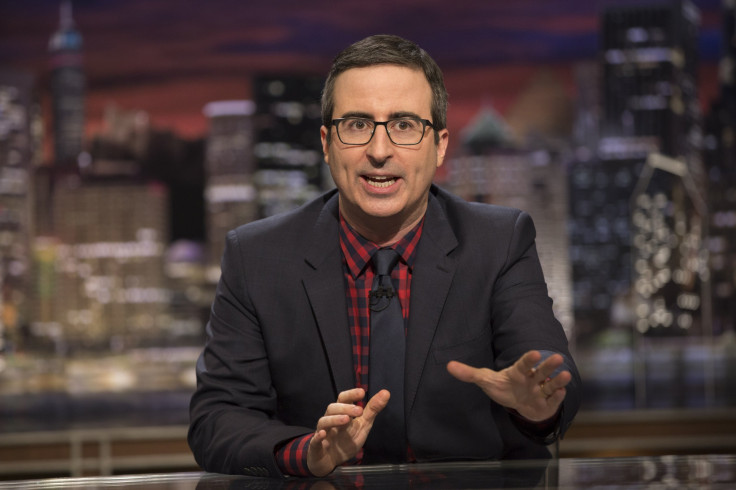 Medical debt is a financially crippling expense for many American families ... unless they are indebted to a generous comedian benefactor with an axe to grind.
On HBO's "Last Week Tonight" Sunday, host John Oliver took a look at the debt-collecting industry and explained how companies make money buying bundles of other people's debt. Oliver broke down many of the problematic practices of the industry before getting into the game himself — To make his point, the comedian created his own debt collection company and bought $15 million in medical debt, which he then forgave.
"It is pretty clear by now that debt-buying is a grimy business and badly needs more oversight. As it stands, any idiot can get into it, and I can prove that to you, because I'm an idiot and we started a debt-buying company," Oliver explained. "With little more to go on than [a] website, we were soon offered a portfolio of nearly $15 million of out-of-statute medical debt from Texas."
Oliver had purchased the "out-of-statute" debt for $60,000. Companies hold on to and trade such debt, despite the fact that is no longer legally owed, in the hopes that unsuspecting debtors can still be persuaded, sometimes misleadingly, into paying. Oliver announced he had decided to formally forgive all of the debt that he and his show had purchased with their upstart company, calling the move "the largest one-time giveaway in television history."
"I am the new queen of daytime talk," Oliver joked, referencing Oprah Winfrey's famous audience car giveaway on a 2004 episode of "The Oprah Winfrey Show."
Before revealing his giant gesture of generosity, Oliver highlighted many of the problems in the debt collecting industry, including how shady debt collectors use intimidation tactics and excessive lawsuits to attempt to collect on debt that people have already paid, which he termed "zombie debt."
"Just like on 'The Walking Dead,' zombie debt comes back from the grave, is incredibly hard to deal with, and seems to disproportionately impact minorities," Oliver joked.
© Copyright IBTimes 2023. All rights reserved.