John Sofio Of Built Inc.: Exclusive Interview With The Designer Behind LA Hot Spots The Nice Guy, Delilah And More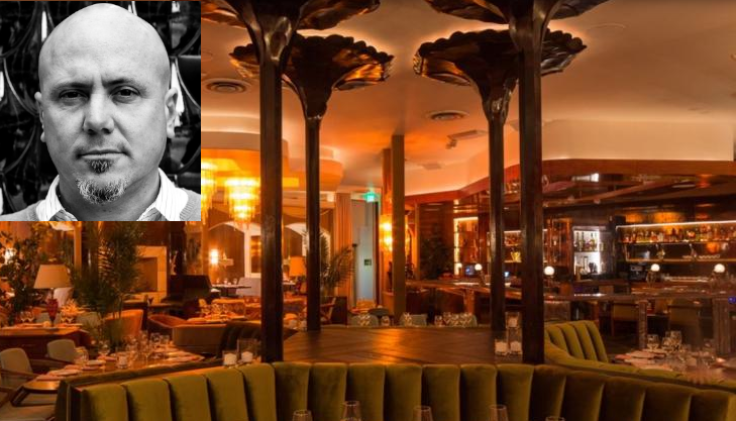 New York City native John Sofio is more than just an architect, designer and artist. He's a visionary in the design/build movement. As president and founder of Los Angeles design/build firm Built, Sofio has grown his studio into a multidisciplinary firm specializing in residential, hospitality and commercial design, offering customized and branded solutions to clients. Sofio's projects can be found in cities across the U.S., including New York City, Aspen, Colorado, Dallas and, of course, Los Angeles, where he is behind the interior designs and construction developments of the city's best hot spots, including the Nice Guy, Delilah, the Peppermint Club, Blind Dragon, Ivory, Pink Taco, Beverly, DBA, Guys, the Hudson, Hyde XIV and Trousdale.
Along with his team, Sofio not only designs spaces, but also builds all the furniture, fixtures, lighting and seating, and executes concepts for both indoor and outdoor areas.
We caught up with the innovator in Los Angeles to chat about his design process, future projects and the secrets to creating a "hot spot." Check out the exclusive interview below.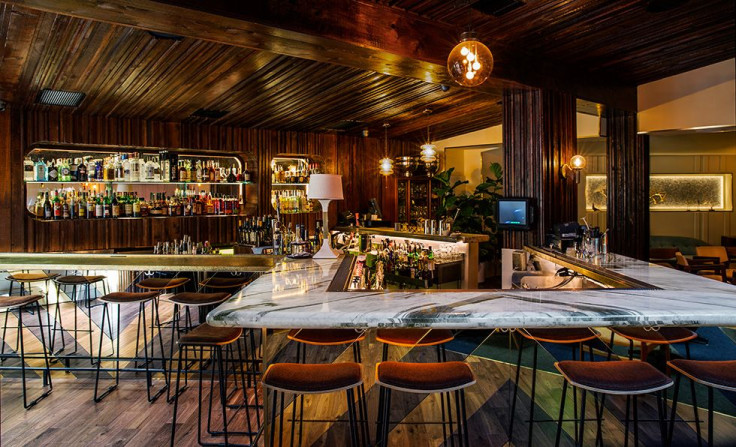 #1. Tell us about how you first got into design.
As a photographer, I was able to see the environment. ... I moved from photography to drawing, to painting, to architecture because I wanted to pursue the creative field as an artist with a tangible result versus a 2D model.
#2. Describe how your typical design process works.
I enjoy having the freedom to design a space by being in the space and feeling the energy and flow of it. I start with laying out floor plans for circulation, move into structural elevation for the interior and layer ideas based upon that when I begin to build. By doing so, I have the ability to organically create a pure concept versus what is perceived on paper.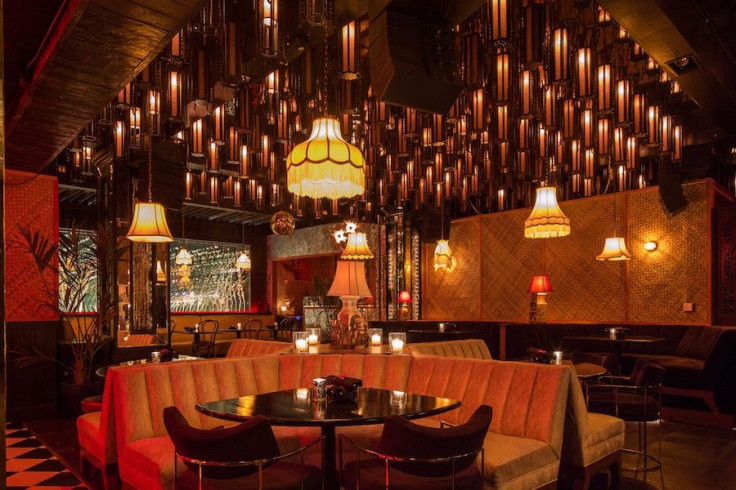 #3. Do you have a signature design element?
One of the greatest opportunities about being a designer is the ability to create something new, something unique the world has yet to see. I allow the materials to speak to me by using them in a truthful way and creating truth through my designs. I like using materials in unique ways creating texture and patterns through the materials. In doing so, I'm inventing finished products and looks instead of repeating existing work.
#4.Tell us about your first project with Built Inc.
There was a one-bedroom, one story small house in Studio City I was asked to design, the program was to add 600 square feet and develop the home into a two-story one bedroom house. It was the first opportunity where I designed and built the environment of the space, becoming intimate with the sculpting and molding of the home. I looked at the space and approached each element individually (the wall, the handrails, the floor), repurposing the materials to create an indoor/outdoor machine of living. Subsequently, I have been back to the same small house and added two more additions.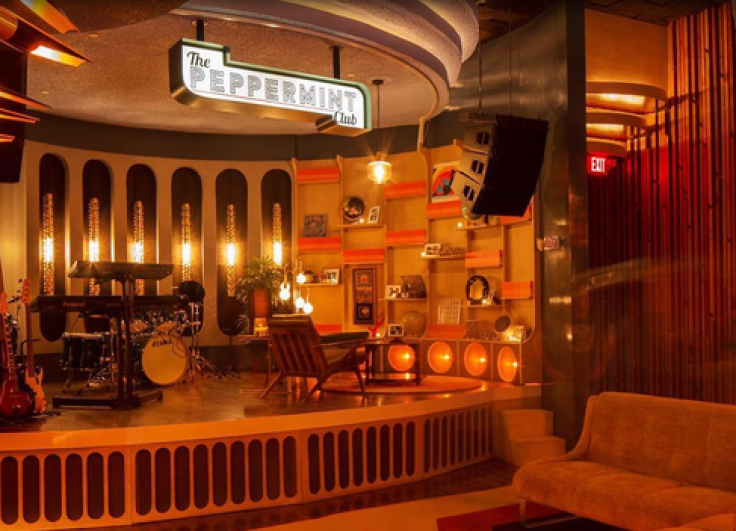 #5. Your newest endeavor is the Peppermint Club. What makes designing a live music venue different than a typical lounge or restaurant?
Designing a live music venue like the Peppermint Club allowed me to explore sound and lighting and environmental design. In order to maximize the sound quality of the space, I refered to the numerous sound studios, sound stages and night clubs I have created in the past. Through my history of building sound studios, I learned acoustics from legends in the field — Steven Klein and Vincent Van Haaff sound engineer. Learning about sound, the movements of sound and how it plays into different building materials and room design. Although my experience of acoustics was limited to sound studio, nightclubs and restaurants, I was able to work closely with Demetrius Moore an amazing sound engineer who engineers some of the most famous current recording artists of today. I use my knowledge of sound to layer acoustics by adding materials such as acoustic textured ceilings, layering wall and ceiling shapes, acoustic walls using cork and foam and wood diffusers fabricated into the wall finishes to maximize the sound quality in the space.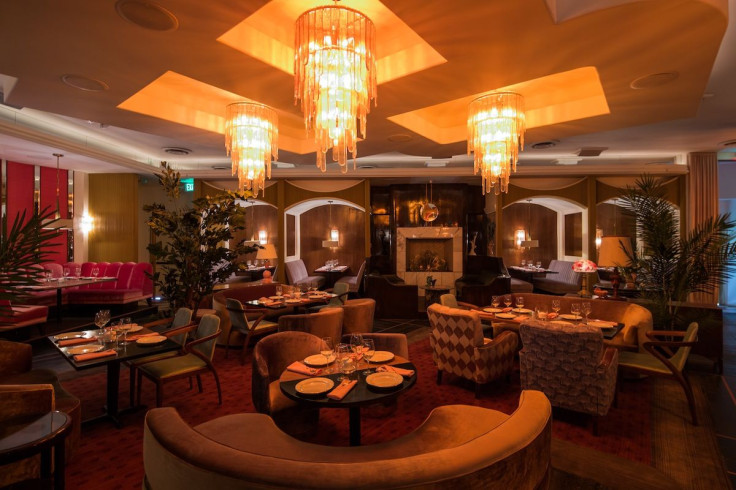 #6. Delilah was also introduced in the fall and has quickly become the "It" spot of West Hollywood. What design elements do you think really contribute to its ultra-chic reputation?
Delilah works as a supper club of today with highly detailed handcrafted finishes, allowing the ultra chic to enjoy the moment of now.
#7. Of all of your projects, which was the most challenging to complete and why?
There are two projects I'm currently working on. One is a nightclub and restaurant design in the same space. Due to its existing complexity permitting is a bit of a challenge. The second project will be a social club on sunset. The existing structure of the space does not allow us to utilize it to the full advantage. Our design is a response to Sunset Blvd; therefore we will rearrange the spacing to fit the current parameters. Structurally it becomes more of a challenge.
#8. So many celebs have been photographed inside your creations. If you could see anyone walk through your doors, who would it be?
Andy Warhol with Twiggy on his arm.
#9. How does a design aesthetic in Los Angeles differ from other cities?
Projects on the East Coast have to be approached cautiously compared to projects in Los Angeles. Here you can be bolder, daring and forward thinking in your designs more so than most cities. Los Angeles is the incubator for setting trends and creating these ideas for future projects.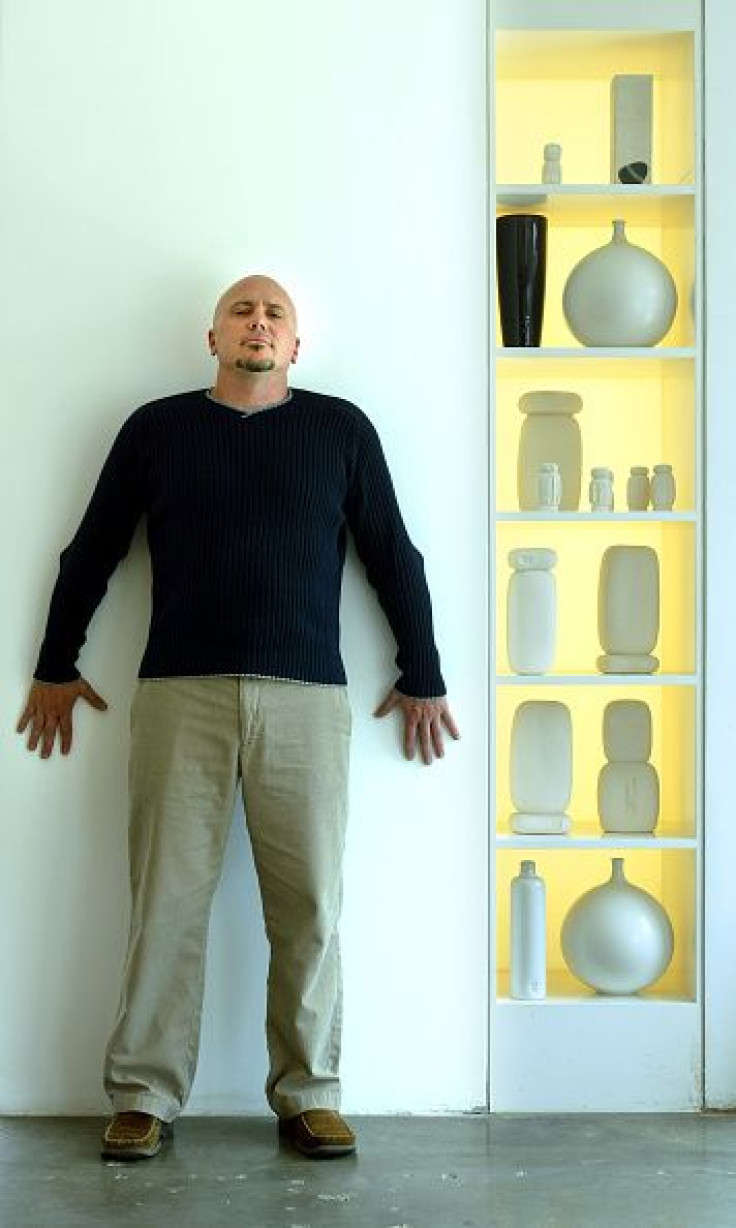 #10. What's up next for you? Any concepts you are dying to bring to life?
We are currently working on redesigning three hotels in three different cities built in the 1900s. Ideally I would love to build an entire hotel from the ground up, encompassing food and beverage as well as the surrounding property. I love to create an architecture that creates every element of the environment.
© Copyright IBTimes 2023. All rights reserved.