Dave Chapelle Performs Live Comedy Stand Up At The Peppermint Club: Kendall Jenner, Wiz Kahlifa, Kanye And More Attend

Dave Chapelle performed Monday an exclusive live stand-up show, celebrating his return and new show, presented by Netflix and Live Nation at the h.wood Group's Peppermint Club.
The comedian took over the new LA hotspot and did an hour long set that touched on Trump, politics, cultural and society topics. He also made some personal inside jokes with a few friends who were in attendance. Fellow comedian pals, Hannibal Burgess and Donnell Rawlings warmed up the crowd before Chapelle took the mic.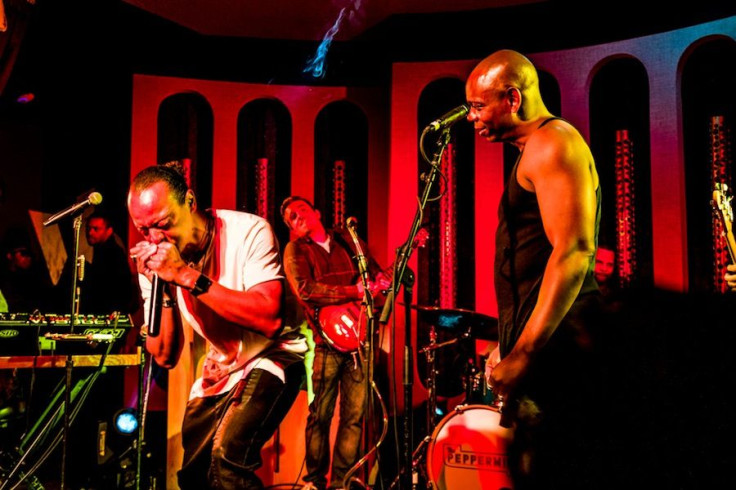 The comedy event was certainly a star-studded outing. Stevie Wonder chilled backstage in the Virginia Black VIP Green Room while listening to Chapelle, then started playing the harmonica mysteriously on the side until the lead of the band brought him out on stage where he participated in a live cover of the song, "I'll take you there."
Wiz Khalifa arrived half way thru Chapelle's set, around 9:30 p.m., sitting at Interscope Records' John Ehmann's table. Kendall Jenner was also in attendance and sat with friends at her own table next to Kanye's table with front row view. Don Cheadle had the first table at the entrance with his own group of friends, and Tobey Maguire enjoyed the show at the back end of the bar hanging out with the h.wood Group's John Terzian.

© Copyright IBTimes 2023. All rights reserved.