John Travolta Masseuse Lawsuit: Top 5 Bizarre Claims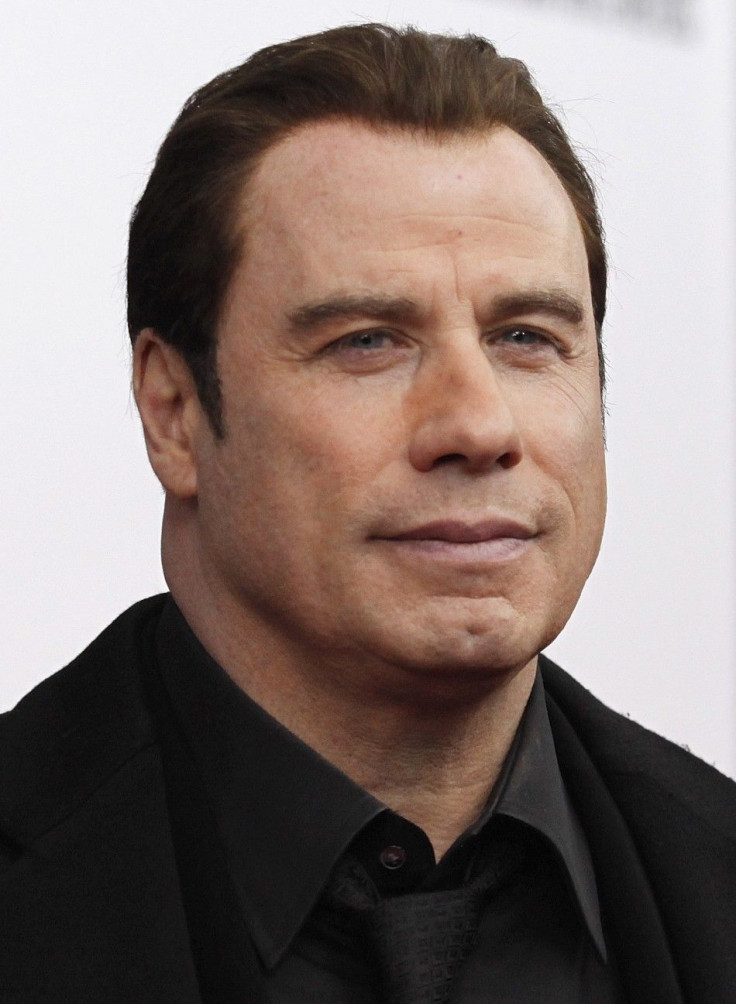 A recent lawsuit against John Travolta will do little to quell the longstanding rumors that the actor is a closeted homosexual: An ex-masseur is suing the actor for $2 million, claiming that he sexually assaulted him back in January. The unnamed plaintiff claims that Travolta answered his ad for a $200 an hour massage and lured him into a bizarre, sexually-charged scenario at the Beverly Hills Hotel.
Travolta is vehemently denying the claims and is expected to file a countersuit. He is charged with assault, sexually battery, and intent to inflict emotional distress. The explicit court document, obtained by TMZ, includes a number of bizarre, seemingly irrelevant details, and quotes Travolta as saying some pretty absurd things.
Does the amount of detail provided in the lawsuit suggest that John Doe's claims could be valid? Depends who you ask.
According to Psychology Today, fabricators tend to disclose few details when recounting an incident, erring on the side of vague. Yet according to the Gavin de Becker's The Gift of Fear, a self-help book, a person who discloses far too many particulars, may be hiding the truth. The unnamed plaintiff certainly has a lot to gain if the court rules in his favor, so it's possible that his claims are made up or exaggerated. On the other hand, is a story like this really that far-fetched in Hollywood?
Here are five of the most perplexing and salacious claims highlighted in the lawsuit.
The Convenience Store SUV: The plaintiff claims that Travolta picked him up in an SUV in which empty boxes of chocolate cake and Trojan condoms were on display. The claim states: There were Trojan condoms in the console of the vehicle and there also appeared to be 2 or 3 wrappers from chocolate cake packages on the floor of the SUV. Sounds like Travolta was due for a trip to the car wash!
Burger-Flipping Chef: The plaintiff was whisked away to a bungalow where he was greeted by an overweight black man preparing hamburgers. He is referred to as black man throughout the lawsuit, though - as he was presumably the only other party present, and certainly the only chef - there does not appear to have been any reason to repeatedly distinguish him by his race.
Nothing Nice To Say About John Travolta's Pubic Hair: on the plaintiff reportedly got up close and personal with Travolta's wirey and unkempt public hair. According to the claim, the actor began to masturbate shortly after he promised to behave and curb his advances. As he continued stoking his penis, which is described as being roughly 8 inches in length, Travolta asked him to say something nice to him.
Hollywood Made Me Gay (?): According to the plaintiff, Travolta gave a lecture on being gay for pay (perhaps not for actual money, but for some kind of reward) in the middle of the alleged assault. The plaintiff claims Travolta confessed to having been performing sexual favors on men since his Welcome Back Kotter. days. He allegedly insisted that Hollywood iscontrolled by homosexual Jewish men who expect favors in return for sexual activity. Travolta even stated that he himself learned to enjoy having sex with men even though he wasn't gay when he started out in the business. Because of his willingness, he began to make millions of dollars and it all became worth it, the lawsuit quotes him as saying.
Proposed Three Way (With A Woman!), Then Overpaid: The lawsuit claims that Travolta invited the plaintiff to engage in a threesome with an unnamed starlet who wanted to be double penetrated. Travolta supposedly asked that the two of them have sex before calling her so that they would be in-synch with each other sexually. He also encouraged the plaintiff to learn how to lick some a*s in order to make millions and be famous. The plaintiff claims that Travolta then paid him $800 - double what he was owed - despite leaving unsatisfied. Allegedly.
© Copyright IBTimes 2023. All rights reserved.