Johnny Cook Facebook Fiasco: Bus Driver Fired For Status Update Becomes Unlikely Spokesman For School Hunger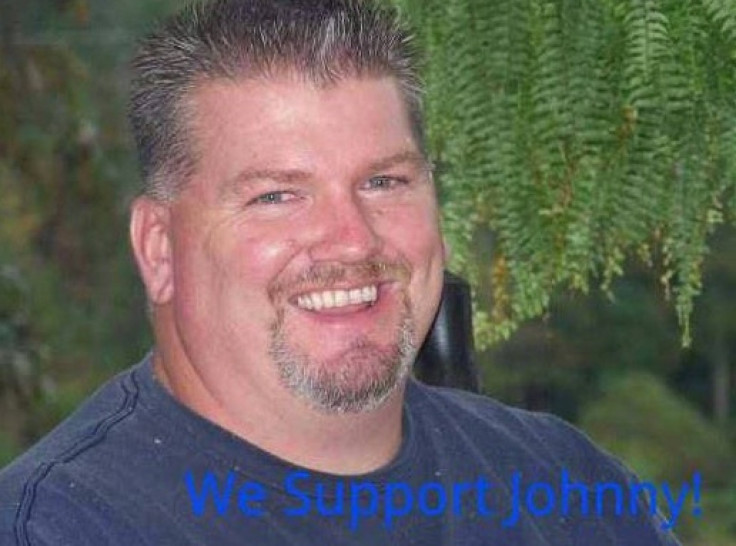 A school bus driver who says he was fired over a Facebook post about a hungry student is rapidly becoming an online folk hero, but at what cost?
On May 21, Johnny Cook, a driver for the Haralson County School System in Tallapoosa, Ga., posted a status update about a middle-school student who said he was denied a meal because his reduced-lunch card was 40 cents short.
"This child is already on reduced lunch, and we can't let him eat," he said in the post. "Are you kidding me?"
The post went viral, with more than 2,200 shares and 130 comments. Later, Cook posted a lengthy follow-up, stating that the school district gave him an ultimatum: Either remove the post and apologize, or face termination. Cook said he apologized for not bringing the matter to the attention of school officials, but he refused to remove the post because he believed the student was telling the truth about not being fed.
The problem is Haralson County school officials insist that the child's story is untrue. Brett Stanton, the district's superintendent, said surveillance video shows that the student did not go through the school lunch line that day. He added that students on reduced-lunch programs whose cards run low are offered up to three alternate meals, usually a peanut butter sandwich.
"If the student went through the line, he would've been fed," Stanton told the International Business Times. "With the policies we have in place, it would be almost impossible for a student not to be fed if he went through the line."
Cook said that the student, a family friend who lives nearby, would not make up such a story.
"I know this kid well, and I believed him with every fiber of my being," he said in a phone interview. "This kid is 6 feet tall and 12 years old. Are you telling me he's going to choose not to eat lunch? He's a growing boy."
Cook said Stanton is turning a blind eye to a harsh reality. Hunger, he insists, is a real problem for students not only in Haralson County but at schools everywhere. Since his story went national, he said he has received an overwhelming response from parents whose children have been turned away from school lunch counters because their reduced-lunch cards lack funds.
"Our parents aren't even notified if their accounts are running low," he said. "In this electronic age, you'd think that would be easy."
On Tuesday, Cook posted a status update letting people know that he had been fired and was looking for work. He said he hasn't had much luck so far, but he's hopeful that an opportunity will turn up soon.
Stanton would not comment on Cook's employment status with the school district, because it is a "personnel matter." He acknowledged, however, that the district has a policy about what employees can and cannot post on Facebook.
"If an employee posts anything on a social networking site that causes a disruption at school, he's subject to disciplinary action, including termination," he said.
Meanwhile, a growing number of people are rallying behind Cook. A Change.org petition signed by more than 11,000 people is calling on the school district to not only give Cook his job back, but also publicly apologize on Facebook. And on May 30, one of Cook's supporters launched the "Johnny's Kids" Facebook page. The page's owners have two fundraisers planned for June and July in the Atlanta suburb of Buchanan, with all proceeds going to help Haralson County students pay for school lunches.
Cook said he's happy with the attention he's getting as long as it raises awareness of the problem of school hunger. At the heart of the issue, he said, are flaws in the National School Lunch Program, the federal initiative run by the USDA, which he says often adds an unnecessary level of bureaucracy to the basic but crucial task of feeding students.
"They'll take a tray of food out of a kid's hands, throw it in the trash and then offer him an alternative meal," Cook said. "My simple mind just doesn't grasp the logic of that."
Got a news tip? Send me an email. Follow me on Twitter: @christopherzara
© Copyright IBTimes 2023. All rights reserved.