Johnny Depp Alerts His Fans About 'Fake Accounts' On Social Media
Johnny Depp shared an important message for his fans, noting that there are many "fake accounts" on social media running in his name and fans need to beware of them.
"I've been made aware that there are fake accounts pretending to be me or people working with me. I do not have any private or side accounts on any platforms," the 59-year-old actor wrote on his Instagram Stories Sunday.
Depp went on to share his official handles on various platforms, including Instagram, TikTok, Facebook and Discord. He wrote, "These are the only pages run by me and my team where we share updates and communicate: INSTAGRAM @Johnny Depp TIKTOK @Johnny Depp FACEBOOK @Johnny Depp DISCORD @Johnny Depp0854."
Depp warned his fans about these fake accounts, considering they "can be relentless."
"I ask that you remain cautious as it seems these fake accounts can be relentless," he added. "My team is working to combat the problem. Thank you for your continued support and for making me aware of this issue! Love & respect, JD X."
One of the fans on Twitter shared the screenshot of the Instagram Story on the same day, noting that Depp is not on Twitter.
"Johnny Depp is sending an important message to be vigilant and careful of fake accounts. Especially, Johnny Depp is not in twitter," the fan captioned the screenshot of the Instagram Story.
Many fans took to the comments section of this post and shared their experiences with such fake accounts.
One of the fans shared a screenshot of a message they received on Instagram, where a fake account was pretending to be Depp. "Somebody sent me this," the fan captioned the comment.
Another fan shared, "On my Instagram, there is two fake accounts that were pretending to be him and sending a message and then they deleted their account."
On the work front, Depp will be next seen in a historical drama, "Jeanne du Barry," where he will be playing Louis XV. The movie is helmed by director Maïwenn.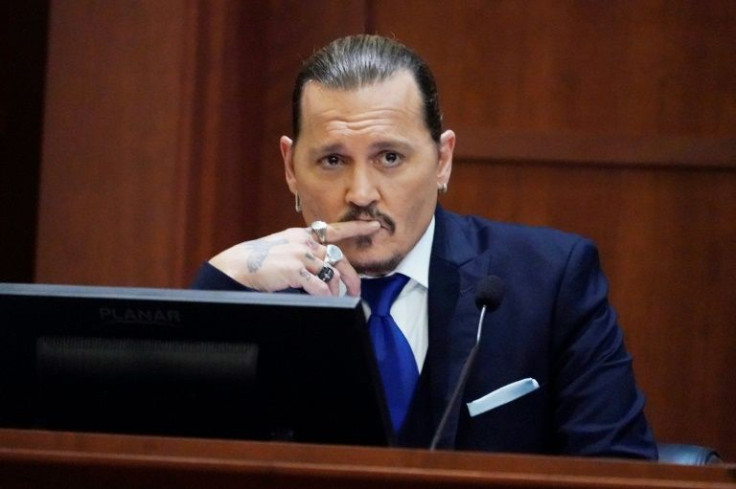 © Copyright IBTimes 2023. All rights reserved.