Johnny Depp, Amber Heard Dating: Couple Photographed Holding Hands In Moscow [PHOTO]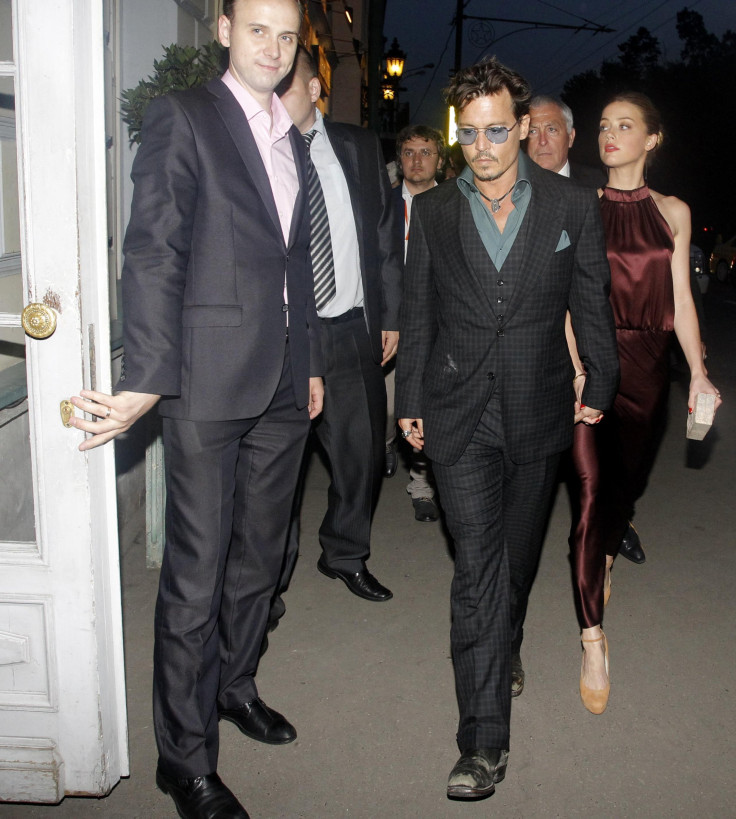 Johnny Depp and Amber Heard are definitely ON. The former "Rum Diaries" co-stars were photographed holding hands in Moscow.
Depp, 50, and Heard, 27, made headlines last summer when it was reported that the young actress was the cause of Depp's split from his longtime partner, Vanessa Paradis. The two had met on the set of "The Rum Diaries," but their relationship continued after filming concluded.
According to the New York Post, Heard was on hand with Depp as he traveled abroad to promote his new movie, "The Lone Ranger." Dressed to the nines for a romantic dinner, the actor wore a checkered grey suit while his girlfriend donned an elegant burgundy silk dress.
The two kept their relationship quiet throughout the fall, allowing Depp's split from Paradis to cool off in the media. However reports circulated that Heard was spotted around the New Mexico set of "The Lone Ranger." Another rumor surfaced that Depp had bought his lover, who is 23 years younger, a horse so they could ride together.
OK Magazine reported that Heard decided to take a break from Depp late last summer after she feared being labeled as a "home wrecker" in the tabloids. "Amber has never wanted that sort of attention," a source told the magazine. "She prides herself on being free-thinking and independent -- not some home wrecker trying to sleep her way to the top … she needed some space."
The pair was recently photographed dining with Keith Richards and Ronnie Wood of The Rolling Stones.
© Copyright IBTimes 2023. All rights reserved.