Johnny Depp Defamation Suit: Amber Heard Had Threesome With Cara Delevingne, Elon Musk, Deposition Reveals
KEY POINTS
A new deposition in Johnny Depp's defamation suit alleged that Amber Heard, Cara Delevingne and Elon Musk had a threesome
An insider said that Depp may serve a subpoena to Delevingne
Depp filed the case after Heard accused him of domestic abuse
In another shocking revelation in Johnny Depp's defamation lawsuit against his ex-wife, Amber Heard allegedly had a threesome with Cara Delevingne and Elon Musk, a witness has claimed.
Daily Mail reported that the trio slept together in Depp's penthouse in Los Angeles in 2016 after Heard and the actor called it quits. Drew has however claimed that the affair occurred while they were still married. The details of the alleged affair was revealed by Josh Drew, the ex-husband of the "Aquaman" star's best friend, Raquel Pennington, in a new deposition by Depp's attorney Benjamin Chew.
At the time, Drew was reportedly residing at one of the "Pirates of the Caribbean" star's apartments near the penthouse. In the deposition, Depp's legal team asked Drew if his ex-wife told him that Heard was having a three-way affair with Delevingne and Musk, to which he answered yes.
Drew also admitted that Pennington had told him the SpaceX founder, the model and Heard spent the night together when the "London Fields" actress and Depp were still together, although he said he couldn't provide the specific date, Page Six reported.
According to a source, Depp is still considering the possibility of serving a subpoena to Delevingne to find out if she has any valuable information to provide in this case against his former wife.
"Cara could also be compelled to give evidence - by either party. It's definitely a possibility. Almost anything can happen in this case," the insider added.
It is worth noting that Depp has already asked Musk and "Pineapple Express" actor James Franco to hand over e-mails, messages and threads of conversations they had with Heard in 2016 around the time he split with the stunner.
Drew's claims don't check out with the Tesla CEO's statement that he only got involved with Heard after she became single in May 2016. However, Depp wasn't buying that because Eastern Columbia Building staff witnessed how Musk visited her "late at night" while the actor was away filming a year before the marriage crumbled.
In an op-ed in 2018, Heard claimed that she was a victim of domestic abuse, which prompted Depp to file a defamation suit against her, counterclaiming that she was the one who abused him. On top of this, he is also suing tabloid The Sun for calling him a "wife-beater," which he believes was the reason he got axed as Captain Jack in the "Pirates of the Caribbean" franchise.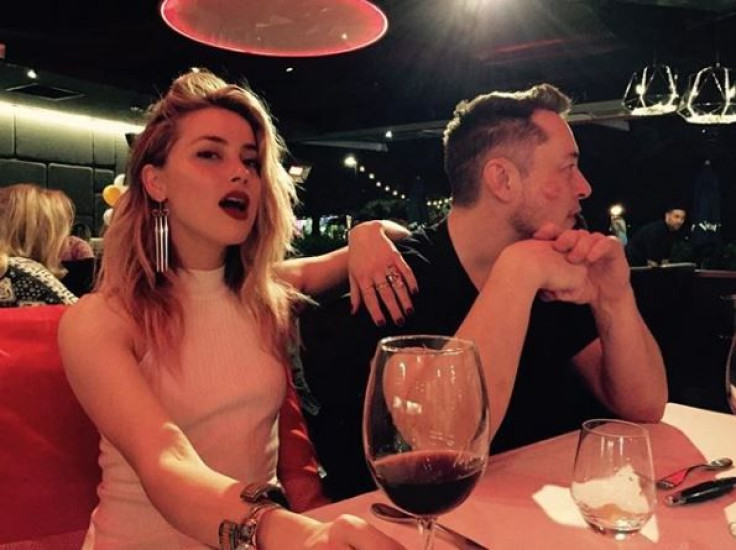 © Copyright IBTimes 2023. All rights reserved.