Johnny Depp Makes Virtual Cameo Wearing Space Suit At MTV VMAs 2022; Twitter Reacts
Johnny Depp made a surprise appearance at the 2022 MTV Video Music Awards on Sunday. The actor donned a space suit in his virtual cameo appearance.
The event was held at the Prudential Center in Newark, New Jersey.
The 59-year-old actor appeared three times on the stage during the entire event. The space suit was seen floating in the air with Depp's face digitally imposed on the helmet.
"And you know what? I needed the work," the actor said before a commercial break.
After returning from the break, Depp once again appeared and said, "Hey VMAs, let's get back to the f—ing music, shall we?"
In the third appearance, the actor joked, "I just want you guys to know that I'm available for birthdays, bar mitzvahs, bat mitzvahs, weddings, wakes... any old thing you need."
A Twitter user shared the clip:
Depp's appearance received mixed reactions on Twitter.
While many users praised him for his sense of humor, others were not impressed by this virtual cameo. One of the users wrote, "He wasn't even nominated, but Johnny Depp won the #VMAs" and added a king's crown emoji.
Another user added, "Johnny Depp out here at the VMA's taking the piss out of all the trolls & everyone else that made some bitchy remark about him... and I'm f--king loving it!"
One user noted that not even a single person clapped for Depp.
A user jokingly questioned, "Why is a Johnny Depp computer screen being hoisted around the vmas like this."
Depp's appearance came three months after he won a defamation case against his former wife Amber Heard. Depp was married to Heard from 2015 to 2017. Previously, he was married to make-up artist Lori Anne Allison from 1983 to 1985.
On the work front, the actor is a regular on the animated series "Puffins Impossible" since 2021. He lends voice to Johnny Puff's character.
Depp is currently filming the drama "Jeanne du Barry," which was helmed by Maïwenn. The flick is set in 1743 and it will also star Melvil Poupaud, Pierre Richard, Benjamin Lavernhe, Pascal Greggory and Noémie Lvovsky.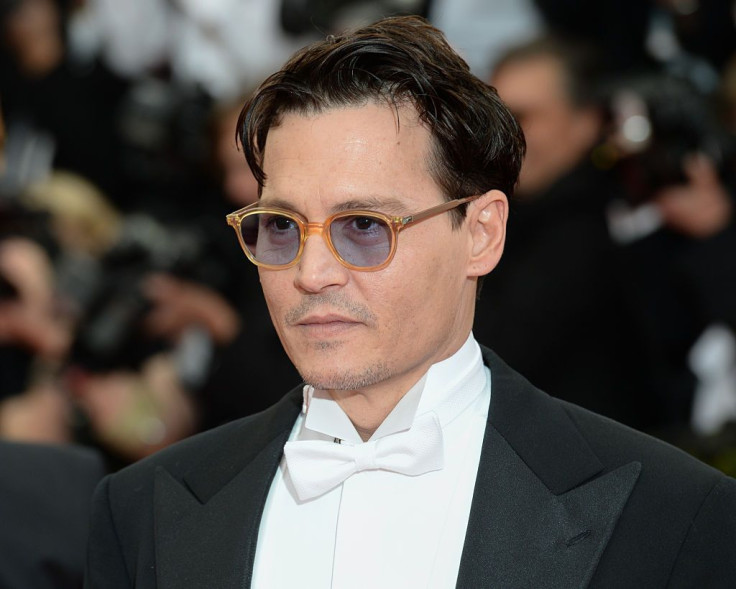 © Copyright IBTimes 2023. All rights reserved.