Johnny Depp Net Worth: Hunter S. Thompson Ashes Stunt, Wine, Yacht, Other Expenses Drained Actor's Funds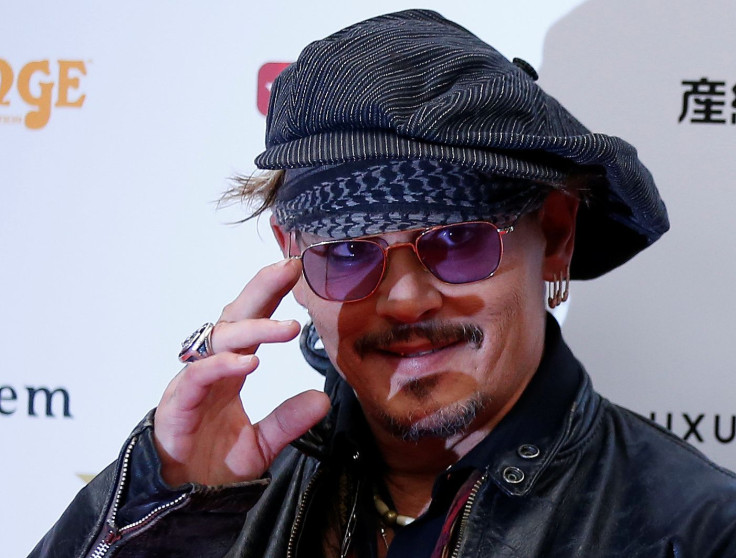 Actor Johnny Depp has recently encountered financial troubles, and reports out Wednesday concerning a legal battle with his managers might explain why: He once spent a whopping $3 million shooting the ashes of famed gonzo writer Hunter S. Thompson out of a cannon.
To be fair, Thompson — who died in 2005 — had wanted it that way, meticulously creating plans for the massive cannon topped with a double-thumbed fist from which his remains would shoot above his property. "Oh, yes, it's in the will, it's all described, it's gonna be a little hard to do, particularly with me gone," Thompson was shown saying in a video about his funeral.
But Depp, who portrayed a character based on the writer in the film "Fear and Loathing in Las Vegas," wasn't intimidated by the difficulty — or the cost.
"All I'm doing is trying to make sure his last wish comes true," Depp said at the time of the funeral, according to the Independent. "I just want to send my pal out the way he wants to go out."
While making sure Thompson's elaborate funeral went off without a hitch was a favor for a friend, Depp's lavish spending has become a subject of great interest in an ongoing legal fight with his former business managers.
The funeral expense was detailed in a countersuit filed Tuesday in the Los Angeles Superior Court by The Management Group (TMG), a response to Depp's initial lawsuit against the company based on claims it had mismanaged his money, NBC News reported.
Various estimates have put Depp's net worth at $400 million. Forbes pegged him as the 46th highest-paid celebrity in 2016, estimating he made $48 million from massive up-front fees for appearing in films such as "Alice Through the Looking Glass." Amid allegations of domestic abuse against ex-wife Amber Heard and bombs in the box office, however, Forbes did predict "his earnings will likely plummet" this year.
The countersuit from TMG claimed Depp spent his earnings quickly on lavish purchases: $75 million on homes across the globe, $18 million on a massive yacht and $30,000 per month on wine. In total, TMG alleged Depp's lifestyle cost $2 million per month.
Depp's lawsuit claimed TMG had engaged in "self-dealing and gross misconduct," taking out loans without his knowledge and not revealing the full picture of the actor's spending. But the countersuit indicated Depp would not listen to warnings and refused to curtail his spending.
It remained unclear what Depp's exact financial situation was, but the actor has in recent years moved to sell a massive, village-sized French estate. TMG was reportedly looking to foreclose on his primary homes.
© Copyright IBTimes 2023. All rights reserved.