Johnny Depp Offered $22.5M For 'Pirates 6' Before Amber Heard's 'Catastrophic' Op-Ed
KEY POINTS
Johnny Depp's manager said he had already secured a verbal agreement for "Pirates of the Caribbean 6"
Jack Whigham said Disney and producer Jerry Bruckheimer agreed to a $22.5 million fee for Depp
Whigham said Depp has been relegated to lower-paying roles and has not filmed a movie since 2020
Johnny Depp lost millions after Amber Heard's op-ed in 2018, according to his manager.
Depp's manager, Jack Whigham, testified remotely in the ongoing trial of his defamation case against Heard in Virginia Monday. According to Whigham, Depp was supposed to return for "Pirates of the Caribbean 6."
Whigham said during the cross-examination that he secured a $22.5 million fee for Depp for the sixth installment of the multi-billion "Pirates of the Caribbean" franchise. He already had a verbal agreement with Disney and producer Jerry Bruckheimer. He also shared that by the fall of 2018 before Heard's op-ed, Disney's movie chief Sean Bailey was "noncommittal" about "Pirates 6."
"It was trending badly in the late fall on behalf of Disney, but Jerry Bruckheimer and I were lobbying to make it happen. So we had hope," Whigham said, as per Insider. "And it became very clear in early 2019 that it was over."
Whigham eventually accepted that he could not revive the project. He believed that Depp's exit from the franchise was a "catastrophic" effect of Heard's op-ed.
"With respect to Johnny, it was catastrophic, because it was a first-person account," Whigham said. "It was not from a journalist, it was not from an observer, it was from someone saying, 'This happened to me.'"
Bailey also confirmed to the Hollywood Reporter that Disney would not move forward with Depp in the "Pirates of the Caribbean" franchise shortly after Heard's op-ed ran. Warner Bros. also dropped Depp and recast his character in "Fantastic Beasts," with Mads Mikkelsen eventually replacing him.
Whigham added that since the fall of 2018, Depp has been relegated to lower-paying roles in independent movies and hasn't filmed a movie since 2020.
When Depp took the stand to testify for the case, he acknowledged that he was not mentioned by name in Heard's op-ed. However, he was sure that the "hell of a story" was about their relationship and he testified under oath that he "never assaulted" Heard or any woman in his life.
"It was obviously referring to our relationship and to me. It was clearly about me," Depp said, pointing to a section in the piece where Heard talked about "the plight of women not just in Hollywood but in general."
Depp said there were things in the article he agreed with because he was also against violence.
"I understand anyone's passion to right the wrongs that have been done for countless years against any being who suffered at the hands of domestic violence, be it women, men, children," he said. "That's something that of course — coming from my background — I am very against any bullying of any human being and forced violence."
During the cross-examination, Depp confirmed that he has no plans to reprise his role as Jack Sparrow in "Pirates of the Caribbean" after how Disney treated him.
"I'm sure that Disney was trying to cut ties to be safe. The #MeToo movement was in full swing at that point," Depp said when asked about a Daily Mail article from October 2018 reporting that he was "out as Jack Sparrow."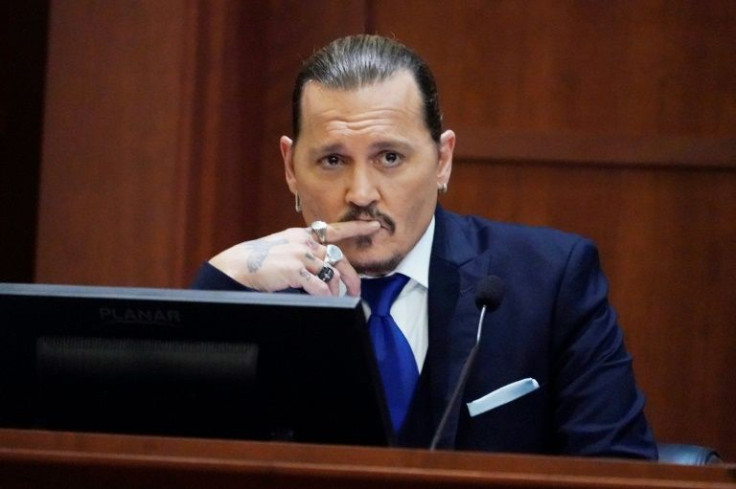 © Copyright IBTimes 2023. All rights reserved.