Jon Cryer Recounts Bike Crash: 'I Left A Lot Of My Skin On The Pacific Coast Highway,' Actor Says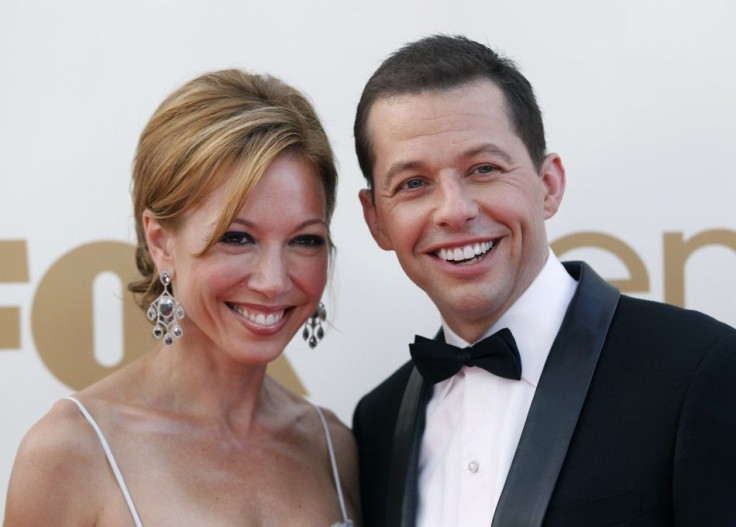 Jon Cryer took a nasty spill during a bike crash over the weekend that the "Two and a Half Men" actor claimed almost killed him.
"I'm here, but I left a lot of my skin on the Pacific Coast Highway, so that's my gift to Malibu," Cryer quipped to TMZ Live.
Cryer recounted the crash, which occurred Sunday during the biking portion of the Nautica Malibu Triathlon, to the gossip website.
The "Two and a Half Men" star said he had a professional bike, "but unfortunately, apparently I'm not a pro cyclist ... I decided to get super-aggressive and I was shooting downhill and most of the time you coast going downhill ... the wheel starts wobbling and I'm thinking, 'no problem, I'll just correct it with my elbows' - oops, and I overcorrected and absolutely just ate it.
Cryer continued, "I skidded probably 15 feet on my skin, which was really not the end. My helmet took the brunt of it, thankfully. I could feel the helmet cracking as my head went back."
The actor used humor to cope with his near-death experience.
"Of course, my first thought is, 'not the face! Not the face' - I'm an actor, but I could feel the helmet giving way and I thought, 'Boy I really don't want to buy it here.'"
Cryer went to a doctor, who told him he didn't suffer any broken bones in the bike crash, "which is awesome, but they can't tell if I have torn ligaments or anything like that."
Adding insult to injury, Cryer said the bike crash made it difficult to reach for the parking ticket he received after the doctor's visit.
"Interestingly I found the hardest thing to do when you have torn the skin off your shoulder and your leg is reach for the parking ticket at the doctor's office," the actor said.
Cryer withdrew from the triathlon due to his injuries, but told TMZ that he's game for participating in the Malibu event again.
The triathlon is comprised of an ocean swim, 18-mile bike ride and four-mile run, according to the San Francisco Chronicle.
© Copyright IBTimes 2023. All rights reserved.