Joplin Tornado Photos: 10 Images Of Deadly Missouri Twister's Destruction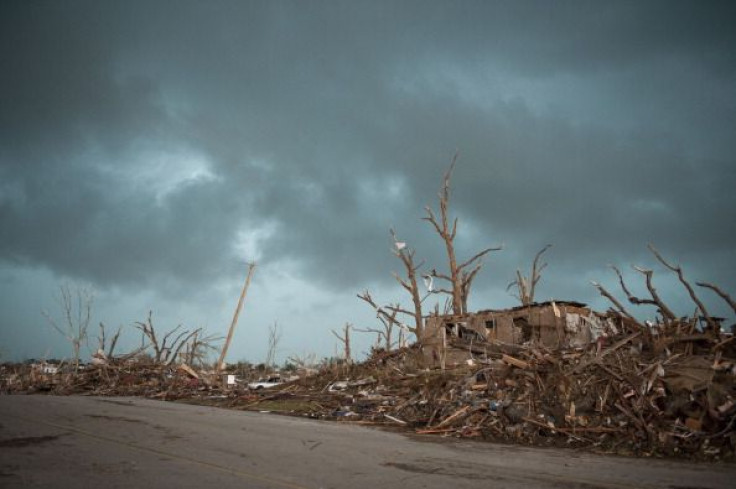 Six years have passed since a massive tornado crashed down on Joplin, Missouri, carving a path of destruction as it wove its way through the town. The EF5 twister, reaching the most destructive rating on the tornado scale, killed more than 150 people and injured many more on May 22, 2011.
The damage the tornado left behind was intense. An EF5 has wind speeds higher than 200 mph. Entire neighborhoods were leveled in Joplin, a town of about 50,000 people.
Thankfully, such fierce tornadoes are relatively rare: The U.S. National Oceanic and Atmospheric Administration's Storm Prediction Center said there have been fewer than 60 of those twisters since 1950 when the country started keeping such records, with only nine of them in this century. However, six of those alone were in April and May 2011. Such a wave is not entirely unheard of — April 3, 1974, saw seven EF5 tornadoes, for example. In the last several decades, some years had multiple EF5 tornadoes while other times there were stretches of a few years without one.
Read: Scary Photos of the U.S. Before Environmental Laws
Still, Joplin's tornado was the deadliest on the list, NOAA's National Weather Service said, surpassing a record held since 1953. There were deadlier twisters. Before the modern records, the worst in 1925 and killed nearly 700 people as it blasted through three states.
Part of what made the Joplin tornado so devastating was how unprepared people were. Although the National Weather Service said there was a warning nearly 20 minutes before the storm entered the town, CNN reported, false alarms over the years deterred people from taking shelter.
When the alarms sounded, residents "went outside to look and it was so wide, it looked like a thunderstorm," Daniel Fluharty told CNN about his experience, which began while he was at work at a Pizza Hut. "There was no funnel. It wasn't even raining." Fluharty survived by taking shelter in a walk-in freezer at the restaurant.
Read: NASA Images Show Night Lights on Earth
Teacher and Joplin resident Raye Frerer told the New York Times that on that Sunday, she and her husband sat on the floor of their bathroom with a mattress over their heads. Although previous tornadoes she had experienced sounded like trains, "This one sounded like World War III. … You could feel it, almost like a cosmic tug of war between good and evil."
Joplin's twister destroyed thousands of homes and hundreds of businesses, and created 3 million cubic yards of debris. Some of the structural casualties included a hospital and the local high school.
In some views of the storm's aftermath, there is wreckage as far as the eye can see.
Even six years later, the town is still rebuilding. This is what it looked like when they got started.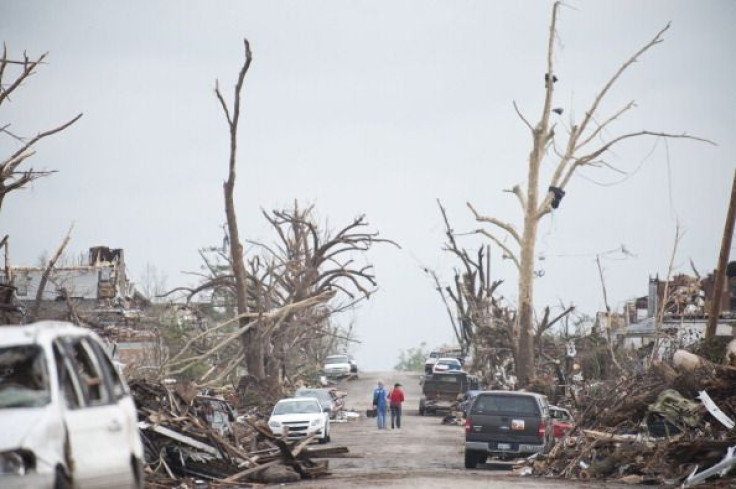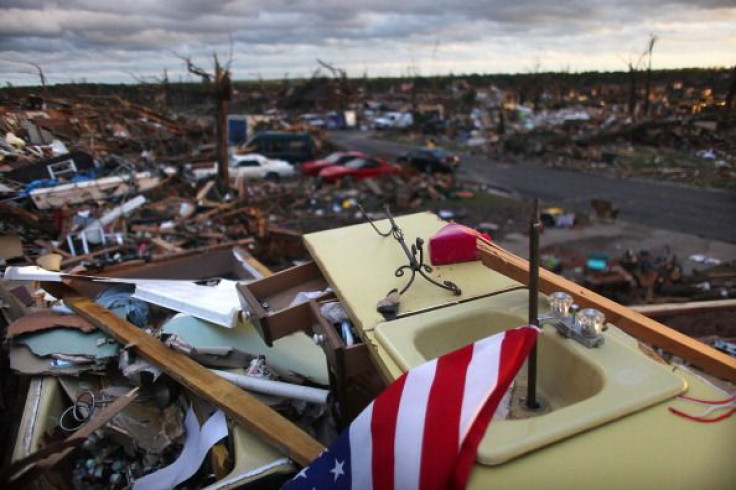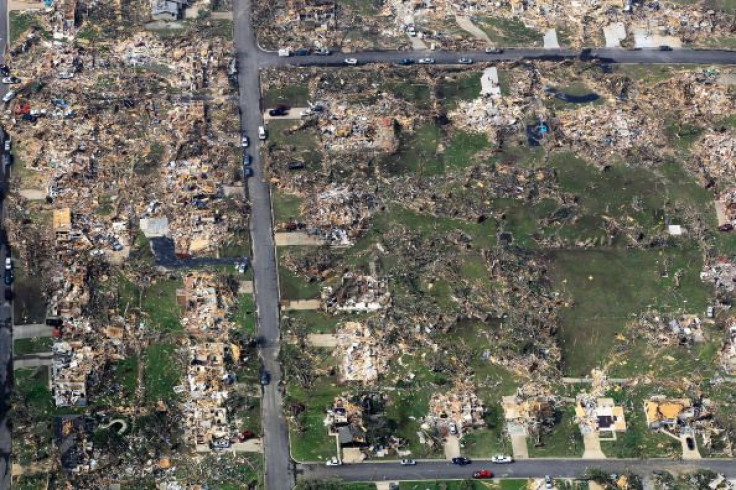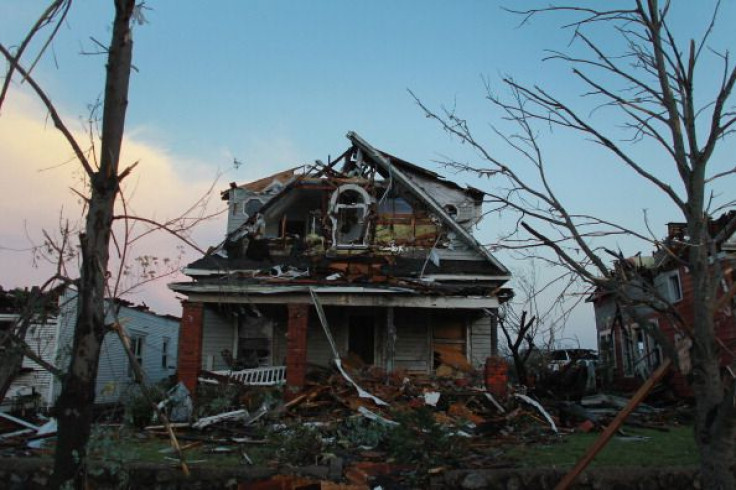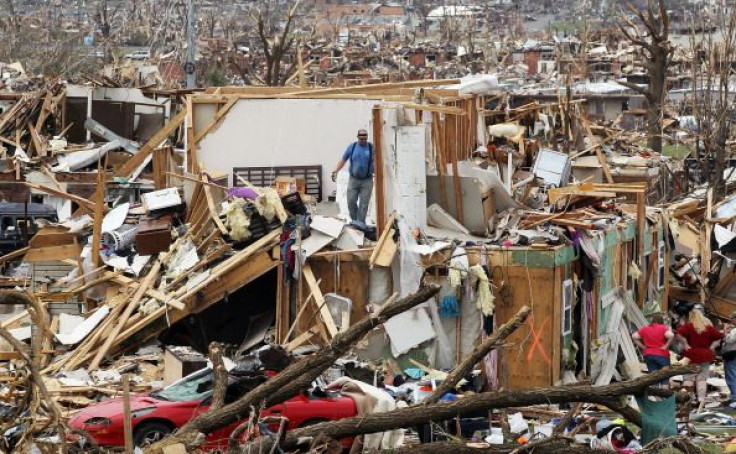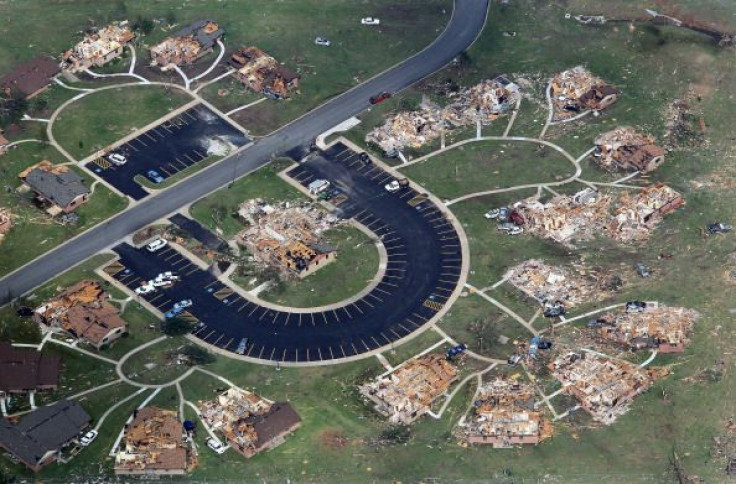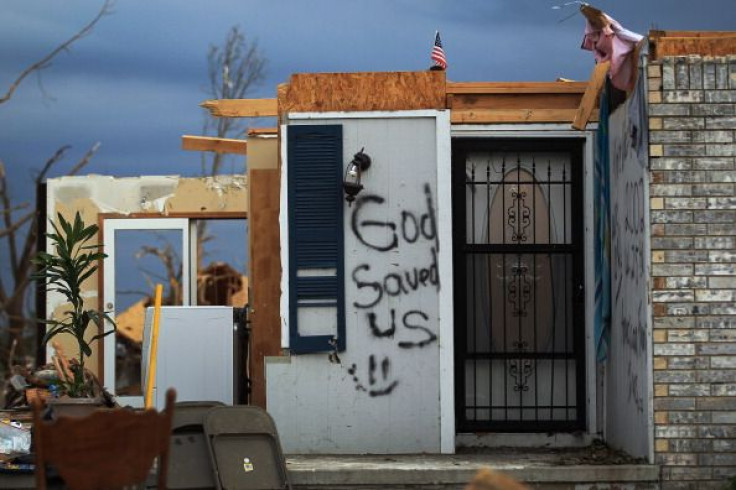 © Copyright IBTimes 2023. All rights reserved.