Jordyn Woods Seemingly Shades Larsa Pippen After Tristan Thompson Dating Admission; Twitter Reacts
KEY POINTS
Larsa Pippen claimed that she dated Tristan Thompson before Khloe Kardashian
Jordyn Woods seemingly responded to Pippen's tell-all interview on Twitter
Twitter users slammed Pippen after she said she blames Tristan Thompson for the cheating scandal instead of Woods
Jordyn Woods appears to be skeptical of some of Larsa Pippen's claims regarding the Kardashian-Jenner family.
On Monday, Woods, 23, took to Twitter after Pippen, 46, made some bombshell revelations about the Kardashian-Jenner clan in a tell-all interview, including her claim that she dated Tristan Thompson, 29, before she introduced him to Khloe Kardashian and her family.
"Make it make sense," the "Masked Singer" alum tweeted with a thinking emoji.
Kylie Jenner's former best friend used to appear on "Keeping Up With the Kardashians" and was close to the Kardashian-Jenner clan. However, all that changed in February 2019 when Woods was caught kissing Thompson, which led to Khloe splitting with the Cleveland Cavaliers player.
Unnamed sources told Us Weekly at the time that it was Pippen who told the Kardashians about Woods and Thompson making out at a house party after hanging out together at SHOREbar in Santa Monica.
Some social media users shared their thoughts on Woods' post, suggesting that Pippen may have been jealous of the model.
"She was mad at you because he kissed you. She was maddd jealous. She knew she still liked him, even when he got with Khloe. She's probably just afraid of the Kardashians lol," another wrote.
"They owe you a very public apology sis!!" a third Twitter user wrote.
Others pointed out Pippen's inconsistency. Despite reportedly joining the Kardashians in condemning Woods last year, Pippen said in her new interview that if she were Khloe, she would put all the blame on her man and not her drunken friend, referring to the model.
"I'm with you on this one. She went hard for them against you and now that interview?!" a netizen wrote.
"And I believe she's confused about the part where Larsa said 'she wouldn't blame the drunk friend. She would put all the blame on her man.' Which was weird considering Larsa was 1 of the main ones coming for Jordyn. So yeah 'Make it make Sense'," another commented.
"How is Larsa Pippen talking about how she would never blame the other woman when she literally went on a witch hunt after Jordyn and fueled all the fire lol phew," another added.
Some Twitter users, however, supported Pippen and appeared eager to hear what more she has to say about the Kardashian-Jenner family.
"I'm here for Larsa Pippen finally breaking her NDA, spill it all sis," one tweeted.
"I'm here to defend Larsa Pippen, let's go," another wrote.
In her interview, Pippen also claimed that Kanye West was to blame for her falling out with former friend Kim Kardashian earlier this year and denied rumors that she had a fling with Thompson while he was with Khloe.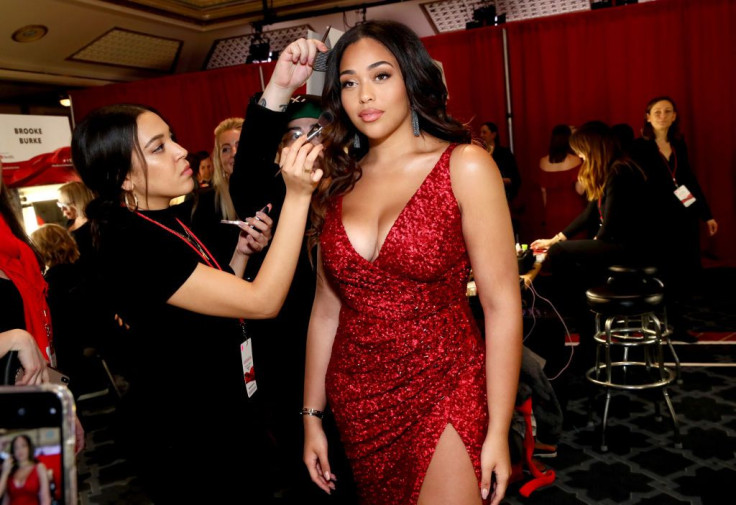 © Copyright IBTimes 2023. All rights reserved.