JPMorgan Slapped With Shareholder Suits Over $2B Trading Loss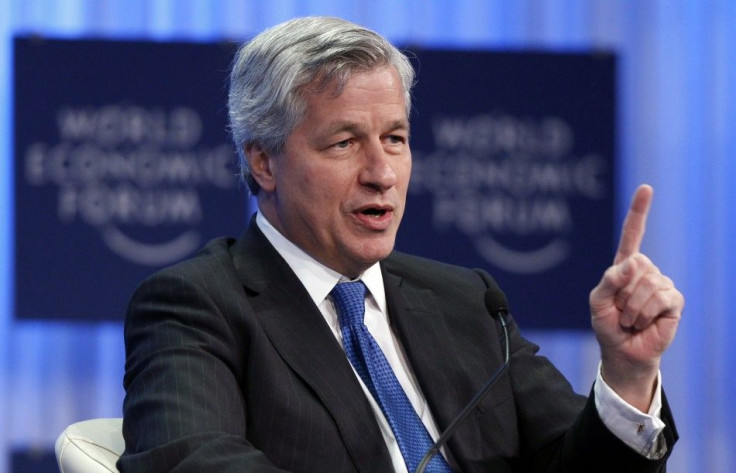 Staring down early probes from the Justice Department and the Securities and Exchange Commission over its $2 billion loss, JPMorgan this week was slapped with three shareholder lawsuits in a Manhattan federal court accusing it of downplaying the risk of a bungled trade and withholding information from investors.
The suits name JPMorgan CEO Jamie Dimon, Chief Financial Officer Douglas Braunstein, former Chief Investment Officer Ina Drew, who resigned Monday amid the fallout over the trading loss, and board members.
JPMorgan declined to comment on the litigation. At Tuesday's shareholder meeting in Florida, Dimon said the loss -- a result of a failed hedging strategy -- was self-inflicted and never should have happened.
The high-profile snafu sparked three lawsuits accusing the JPMorgan officials of breaching fiduciary duty, wasting corporate assets and securities fraud.
A suit from investor James Baker accused the company of shifting its risk model without telling investors, according to Reuters. The suit says there was a similarly clandestine conversion of a unit within the company that was touted as providing a conservative risk-reduction function into a risky, short-term trading enterprise that exposed the company to large losses instead, Reuters reported.
Another complaint from Arizona-based Saratoga Advantage Trust's financial services portfolio was filed on behalf of JPMorgan common stock owners who bought stock from April 13 -- when Dimon said on a conference call that the trading glitch was a complete tempest in a teapot -- to May 10, the day the loss was announced, according to Bloomberg.
These derivative bets went horribly wrong, resulting in billions of dollars in lost capital for the company and billions more in lost market capitalization for JPMorgan shareholders, the lawsuit says, according to Reuters.
The third complaint, a class action, alleged the JPMorgan officials deceived the investing public regarding JPMorgan's business, operations and management, the Huffington Post reported.
© Copyright IBTimes 2023. All rights reserved.