'Jujutsu Kaisen 0': Anime Movie's Key Visual And Release Date Out
KEY POINTS
"Jujutsu Kaisen 0" anime movie is releasing on Dec. 24
Mappa is roped in to handle its animation
"Jujutsu Kaisen 0" focuses on the life of a high schooler named Yuuta Okkotsu
The "Jujutsu Kaisen 0" anime movie gets a new visual. The teaser visual for the upcoming movie confirms it will release on Dec. 24.
The poster, tweeted by the official Twitter account Animejujutsu on Sunday, shows Yuuta Okkotsu on the right with a katana. Rika is on the left.
Animation studio Mappa will produce the movie, while Toho will distribute it, Anime News Network reported. Mappa also animated the "Jujutsu Kaisen" anime series, which was streamed on Crunchyroll.
The movie is based on the prequel of popular manga "Jujutsu Kaisen," named "Jujutsu Kaisen 0: Tokyo Prefectural Jujutsu High School" (also known as "Jujutsu Kaisen 0 Tokyo Toritsu Jujutsu Kōtō Senmon Gakkō").
Spoilers from the manga
The prequel manga revolves around the life of a high school student, named Yuuta Okkotsu, who is bullied by his schoolmates. But bullying is not that big of a problem for Yuuta because Rika takes care of his bullies.
Rika is Yuuta's childhood friend who turned into a curse and, to complicate matters, they are inseparable. After Rika takes out four of Yuuta's bullies, he spirals into a dark place.
Later, Satoru Gojo meets Yuuta. He tells Gojo that he tried to kill himself to get rid of the pain, but Rika got in his way. Gojo convinces him to join Jujutsu High.
He tells Yuuta the curse can be used to save people. Gojo wants him to harness the power of the curse and use it to help others.
Gojo doesn't want Yuuta to throw his life away because it is never too late.
"Yuta Okkotsu is a nervous high school student who is suffering from a serious problem—his childhood friend Rika has turned into a Curse and won't leave him alone. Since Rika is no ordinary Curse, his plight is noticed by Satoru Gojo, a teacher at Jujutsu High, a school where fledgling exorcists learn how to combat Curses. Gojo convinces Yuta to enroll, but can he learn enough in time to confront the Curse that haunts him?" read the synopsis of Gege Akutami's "Jujutsu Kaisen 0" manga, according to Viz.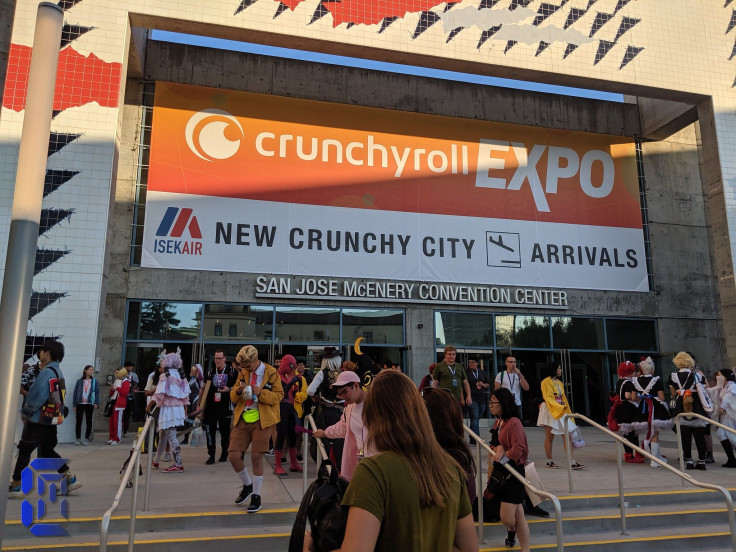 © Copyright IBTimes 2023. All rights reserved.