Is Julian Assange Innocent? WikiLeaks Founder Releases His Full Testimony To Swedish Prosecutors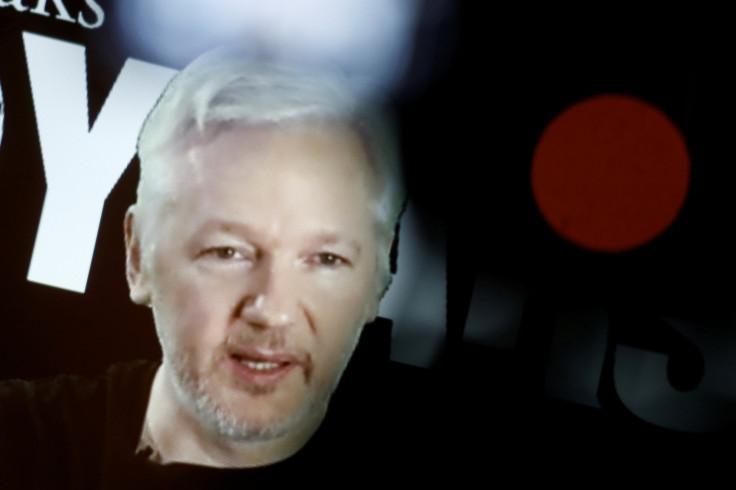 Julian Assange released his testimony to Swedish prosecutors, saying he is "entirely innocent" and that the text messages show "it is clearly consensual sex between adults." This is the first time the WikiLeaks founder has gone public with his version of events surrounding a rape allegation against him.
The testimony, which Assange gave prosecutors from his refuge inside the Ecuadorian embassy in London on Nov. 14, includes detailed accounts of what he calls consensual sex with the woman known as SW. In the statement he also specified the text messages from SW, and claimed that the two had consensual and enjoyable sex four or five times.
"SW made it very clear that she wanted to have sexual intercourse with me. I felt concerned about the intensity of SW's interest and I also deeply loved another woman, which played on my mind and left me emotionally distracted," Assange said in his testimony.
In the statement, Assange said that he has been subjected to "six years of unlawful, politicised detention without charge."
According to Assange's statement, the text messages, which "clearly show what really happened between 'SW' and me (Assange)," include the following:
On Aug. 14, 2010, "SW" sent the following text to a friend: I want him. I want him. Followed by several more of similar content (all referring to me) in the lead-up to the events in question (13:05);
On Aug. 17 "SW" wrote that we had long foreplay, but nothing happened (01:14); then it got better (05:15);
On Aug. 17, after all sex had occurred, "SW" wrote to a friend that it "turned out all right" other than STD/pregnancy risk (10:29);
On Aug. 20 "SW", while at the police station, wrote that she "did not want to put any charges on Julian Assange" but that "the police were keen on getting their hands on him" (14:26); and that she was "chocked (sic shocked) when they arrested him" because she "only wanted him to take a test" (17:06);
On Aug. 21 "SW" wrote that she "did not want to accuse" Julian Assange "for anything", (07:27); and that it was the "police who made up the charges (sic)" (22:25);
On Aug. 23 "AA" (the other woman whose case was dropped in August 2015) wrote to "SW" that it was important that she went public with her story so that they could form public opinion for their case (06:43);
On Aug. 23 "SW" wrote that it was the police, not herself, who started the whole thing (16:02);
On Aug. 26 "AA" wrote to "SW" that they ought to sell their stories for money to a newspaper (13:38);
On Aug. 26 "AA" wrote that they had a contact on the biggest Swedish tabloid (12:53); and "SW" wrote that their lawyer negotiated with the tabloid (15:59).
In his statement, Assange also wonders whether the interview process was "simply a ruse to tick a box to ensure the technical possibility to indict me, irrespective of how I answer any questions."
Assange ends the statement saying:
You have subjected me to six years of unlawful, politicized detention without charge in prison, under house arrest and four and a half years at this embassy. You should have asked me this question six years ago. Your actions in refusing to take my statement for the last six years have been found to be unlawful by the UN Working Group on Arbitrary Detention and by the Swedish Court of Appeal. You have been found to have subjected me to cruel, inhuman and degrading treatment. You have denied me effective legal representation in this process. Despite this, I feel compelled to cooperate even though you are not safeguarding my rights. I refer you to my statement where all these questions were answered.
© Copyright IBTimes 2023. All rights reserved.