Julian Castro Endorses Elizabeth Warren Shortly After Exiting Presidential Race
KEY POINTS
Julian Castro exited presidential race 2020 on Jan. 2
Castro backed Elizabeth Warren in a video on Twitter
Castro to join Warren at a rally in Brooklyn on Tuesday
Former housing secretary Julian Castro has endorsed Sen. Elizabeth Warren as a Democratic presidential candidate after he quit the race.
"Today I'm proud to endorse @ewarren for president. Elizabeth and I share a vision of America where everyone counts. An America where people⁠—not the wealthy or well-connected⁠—are put first. I'm proud to join her in the fight for big, structural change," former mayor of San Antonio, Texas tweeted Monday.
"There's one candidate I see who's unafraid to fight like hell to make sure America's promise will be there for everyone who will make sure that no matter where you live in America or where your family came from in the world - you have a path opportunities too - That's why I am proud to endorse Elizabeth Warren for President!" Castro said in the video he shared on Twitter.
Warren responded, "A country that elects someone like Donald Trump is a country that's already in serious trouble."
Soon after Warren thanked Castro saying, "You've been a powerful voice for bold, progressive change and I'm honored to have your support. Together, we'll fight to make sure every single family in America has a path to opportunity."
Castro also announced he would be joining the senior senator for Massachusetts at a rally in Brooklyn, New York on Tuesday, according to CNN.
After Castro's campaign failed to gain traction in the polls, he dropped out of the 2020 Democratic race last week. One of the reasons that Castro backs Warren is because they offered similar policy proposals including Medicare for All and advocating the need for racial justice, Huffington Post reported.
More than 4 out of 5 of Castro's supporters like Warren, according to a Business Insider's polling, which is 21 percentage points higher than Warren's overall performance among Democrats.
Castro is the second ex-2020 candidate to endorse a former rival. In November last year, Ohio Rep. Tim Ryan, 46, publicly backed former Vice President Joe Biden roughly a month after exiting the race.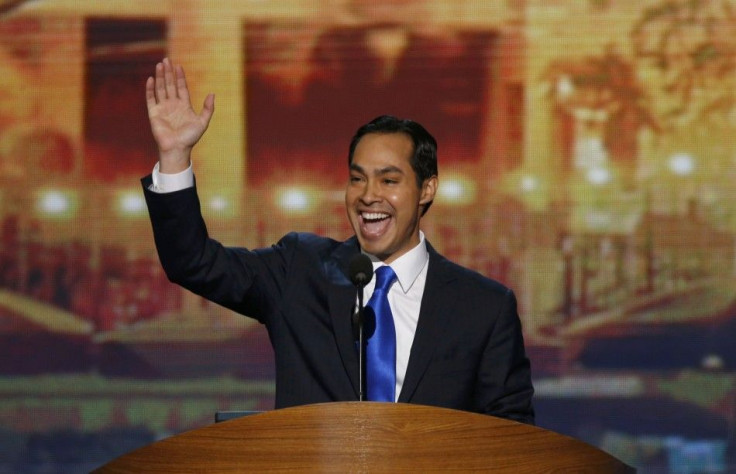 © Copyright IBTimes 2023. All rights reserved.