Julian Sands Update: Lost 75-Year-Old Hiker Found During Search For Missing Actor
A 75-year-old hiker was found on California's Mount Baldy, the same mountain where search crews have spent about two weeks searching for actor Julian Sands.
Jin Chung, a Los Angeles resident, went missing Sunday and was found injured but alive Tuesday afternoon by search and rescue members, the San Bernardino Sheriff's Department said.
Chung had reportedly carpooled to Mt. Baldy with two others but went his separate way after arriving Sunday morning. The group was supposed to meet around 2:00 p.m. back at the vehicle. However, Chung did not return, and a search began for him, according to the New York Post.
The lost hiker was found with weather-related injuries and a leg injury on Tuesday afternoon. He was still able to walk with the support of the search and rescue members. Chung was taken to the hospital and received medical attention, according to a statement.
The sheriff's department said Chung was found just as they were "closing in on the second full week of the search for missing hiker, Julian Sands."
A British-born actor, Sands starred opposite Helena Bonham Carter in the Oscar-nominated film "Room With a View." He went hiking on the 10,064-foot Mt. Baldy, which is the highest peak in the San Gabriel Mountains. He was reported missing on Jan. 13.
Rescue crews have undertaken numerous ground and air searches to find Sands but to no avail. The ground search was brought to a halt in between due to unfavorable trail conditions and the risk of avalanches but later resumed.
Officials announced Wednesday that they would continue searching for Sands but would scale down the efforts.
"The search for Julian Sands continues by air only. The California Highway Patrol –Valley Division Air Ops from Auburn, California, is currently assisting us in the search using a RECCO device RECCO - Be Searchable. RECCO technology can detect RECCO reflective material, electronics, and in some cases, credit cards," the San Bernardino County Sheriff's Department said.
Officials also gave a warning and said hikers, both beginners and experts, underestimate the terrain and the extreme weather conditions in such mountainous areas.
"Regardless of precautions taken by hikers, the San Bernardino County Sheriff's Department highly recommends hikers avoid hazardous mountainous areas, such as Mt. Baldy, at this time," the department said.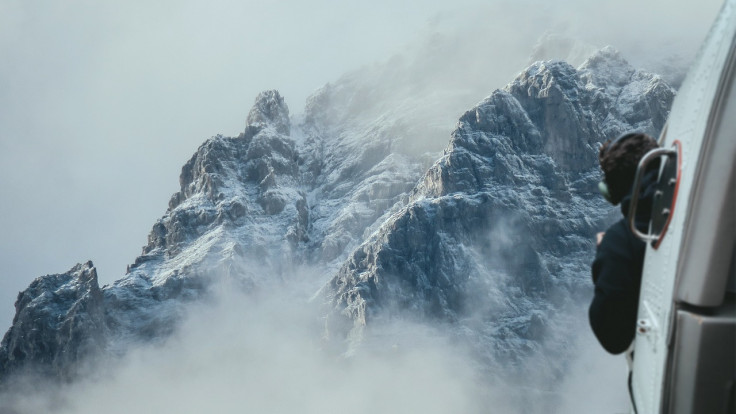 © Copyright IBTimes 2023. All rights reserved.