Jupiter Shooting Update: Everything We Know About Death Of Kelli Doherty, Brandi El-Salhy And Sean Henry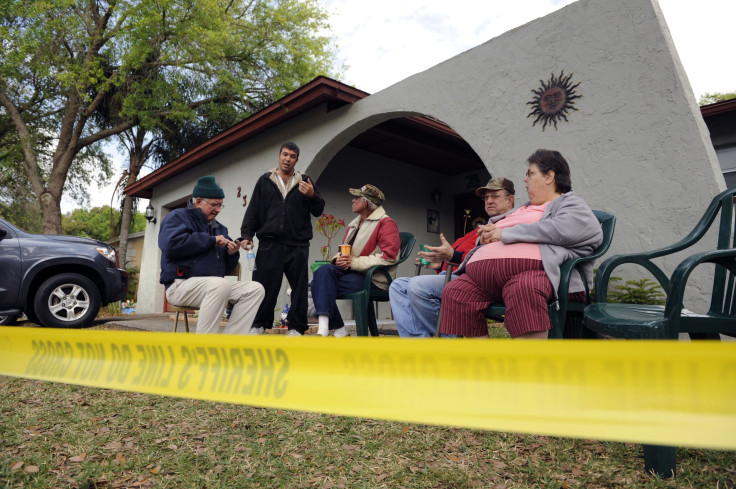 Police in South Florida say two shootings in a quiet Jupiter neighborhood Sunday night that left three people killed and one person injured were likely related. A person of interest was taken into custody in the city's deadliest shootings in more than seven years, which did not appear to be "a random act of violence," Jupiter Police Chief Frank Kitzerow told local reporters Monday.
Police found Kelli J. Doherty, 20, Brandi El-Salhy, 24, and Sean P. Henry, 25, killed in a home in the first shooting of the night, which was reported at about 10:30 p.m. local time. Neighbors reported hearing eight gunshots at the house right after the Super Bowl ended. Police have not said how many shots were fired, where the bodies were found or if there were any weapons at the scene, due to the ongoing investigation.
"We were sitting in the living room after the Super Bowl," a neighbor, Vicki Wagley, told the Palm Beach Post. "We heard four quick shots. Then quiet for about 10 seconds. Then four more shots. I thought it was Patriots fans celebrating the Super Bowl. Then we saw police cars outside."
About 15 minutes after the first incident, emergency crews responded to another shooting less than a mile away. The victim, whose name has not been released, was discovered with gunshot wounds and transported to a local hospital. The two incidents were probably done by the same person, police said.
Jupiter and Palm Beach Gardens Police say they discovered a vehicle of interest in the slayings after locating an abandoned dark sedan on the side of an intersection close to the shooting incidents. The car matched the description of the vehicle in connection to the case based on information provided by witnesses.
Jupiter is on Florida's Atlantic Coast, roughly 90 miles north of Miami.
Friends of the three victims took to social media Monday to offer their condolences.
"My heart is literally broken for all of the family and friends of both Sean Henry and Brandi El-Salhy," one friend, Chelsea Hughes, posted on her Facebook. "Two lives taken entirely way too soon."
There hadn't been a fatal shooting in the quiet Florida neighborhood in North Palm Beach County since 2009, leaving residents on edge since Sunday night. Police evacuated 15 homes Monday morning after the discovery of a suspicious package, which they said could be in connection with the shootings. But a bomb squad was called to examine the package and determined it was safe.
The shootings and the discovery of the package prompted classes at nearby Jupiter High School to be canceled. And the school was put on lockdown.
© Copyright IBTimes 2023. All rights reserved.