'Jurassic World 3': Colin Trevorrow Teases Plot, And It's Not Dinosaur-Human War
"Jurassic World 3" will not have a dinosaur-human war. Colin Trevorrow, who will be returning to the franchise to direct the third installment, teased some details about the plot of the next film and also talked about the ideas that excite him.
In a recent interview with Jurassic Outpost, Trevorrow was asked about the look of the dinosaurs, which he said in the past will look more "accurate." The director said that he is not looking to alter the look of the dinosaurs from the previous movies, but added that the story has now moved forward to a world where many people have access to the dinosaur DNA, and this means there is scope for some innovation. The upcoming film will therefore explore new species.
As far as the plot is concerned, the film simply can't wish away what happened towards the end of the sequel, "Fallen Kingdom." That ending led to a lot of fans speculating on whether the upcoming "Jurassic World 3" will feel more like "Godzilla" and "Planet of the Apes," with the dinosaurs on the loose, terrorizing cities.
Trevorrow said that he has no idea what could motivate a dinosaur to terrorize a city. He pointed out that dinosaurs aren't organized and don't hunt in packs. So the question of them terrorizing cities doesn't arise, and there certainly won't be a war between humans and dinosaurs like "Planet of the Apes," a war that Trevorrow feels the humans are sure to lose.
The dinosaurs will certainly share the world with the humans, but the way Trevorrow imagines it, it is comparable to the wild animals like bears that sometimes enter human spaces while looking for food. Trevorrow said that he gets excited about the idea of bumping into a dinosaur while driving in the fog or a hungry dinosaur entering a campground.
Just as people hunt wild animals, breed them and traffic them, the same fate awaits dinosaurs in "Jurassic World 3."
Some familiar faces will be back for the third film. Chris Pratt and Bryce Dallas Howard are already confirmed to be reprising their respective roles as Owen and Claire. Howard previously said that she would like the cast of the classic "Jurassic Park" trilogy to join them in the upcoming film, Toronto Sun reported.
"Jurassic World 3" will be released on June 11, 2021. According to Forbes, the marketing of the film, or leaks about the plot, shouldn't happen too early. The excitement about the film may diminish if the fans get too much information too early. The report noted that a six-month marketing campaign worked well for the previous two films, and the same should be good for the next film as well.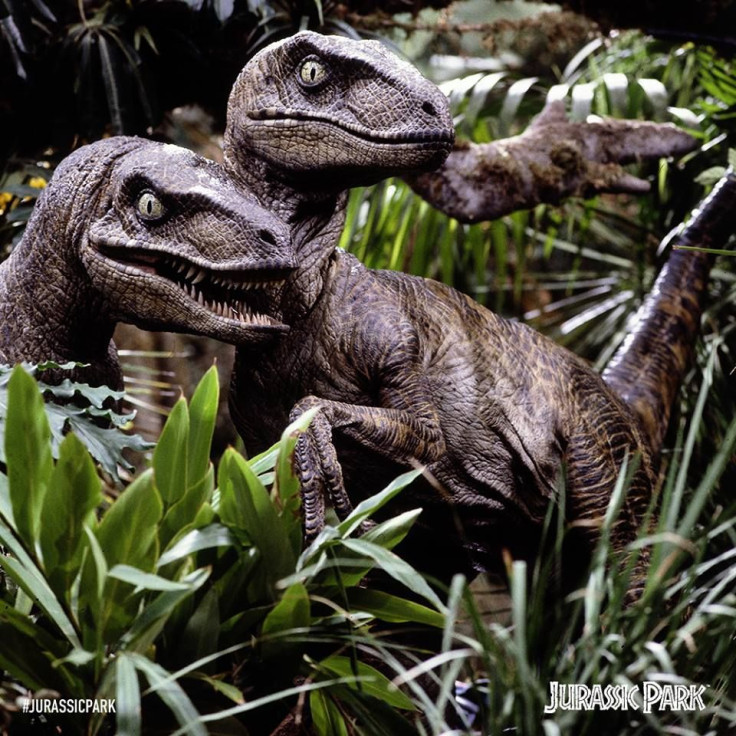 © Copyright IBTimes 2023. All rights reserved.