'Jurassic World' New Clip: Chris Pratt Tries To Save People From Dinosaurs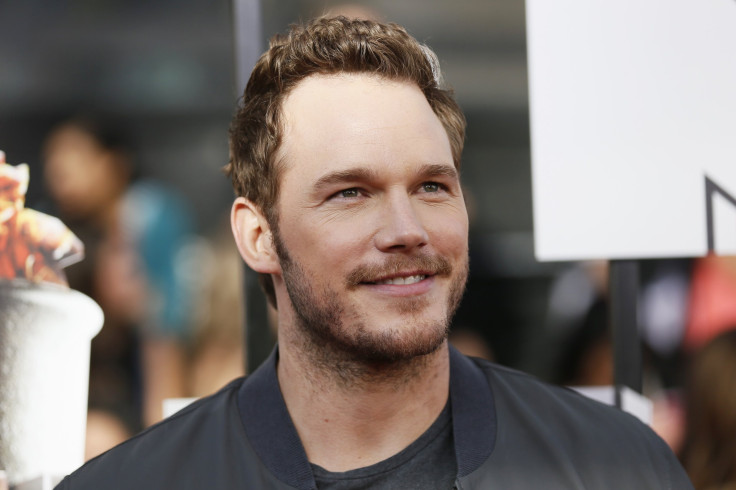 A new clip from "Jurassic World" has emerged a few weeks before the film's release. The clip shows visitors being welcomed to Jurassic Park, which is inhabited by various breeds of dinosaurs. The character Owen Gray (Chris Pratt), a Velociraptor trainer, is shown telling someone he is the "new guy" as he stops a Velociraptor from going wild. Toward the end of the clip, Gray tells a huge group of people to "get the kids someplace safe." In the end, Indominus rex is shown attacking Gray.
This the fourth clip of the film to appear since the release of the official trailer. "Jurassic World" has been set 22 years after the events of 1993's "Jurassic Park." The film will have a fully functioning park which will be owned by Masrani Global Corporation. To bring more visitors to the park a new breed of dinosaur, Indominus rex, will be created from the DNA of Rugops, Majungasaurus Giganotosaurus and Carnotaurus. The creatures eventually go wild, putting Gray on a mission to save humanity from destruction.
The film was directed by Colin Trevorrow. Pratt had high praise for the director in a recent interview.
"[Trevorrow] answers the question really well through the script. Colin did a great job of writing it and justifying it, in his own way having fun with," Pratt told MTV. Meanwhile, the character Owen Gray is a mix of the main protagonists Dr. Alan Grant (Sam Neill) and Dr. Ian Malcolm (Jeff Goldblum) from the previous film.
"Jurassic World" is scheduled to open in the U.S. on June 12. Besides Pratt, the film stars Bryce Dallas Howard, Vincent D'Onofrio, Ty Simpkins, Nick Robinson, Irrfan Khan, and B. D. Wong. Producers are Frank Marshall and Patrick Crowley. The story was written by Rick Jaffa and Amanda Silver.
To report problems or leave feedback on this article, email: s.singh@ibtimes.com.au.
© Copyright IBTimes 2023. All rights reserved.