'And Just Like That' Actor Chris Noth Faces Sexual Assault Accusations After Big's Death
"And Just Like That" actor Chris Noth has been accused of sexual assault by two women after they were triggered by promotions for the "Sex and the City" revival, in which the star reprised his role as Mr. Big.
The two women spoke to The Hollywood Reporter about the alleged attacks, which took place in 2004 and 2011.
One woman, who went by the name Zoe, claimed she was attacked by Noth in 2004 when she was 22 years old. At the time, she met the actor while working at an entry-level job for a high-profile firm with celebrity clients.
Zoe claimed Noth invited her to his West Hollywood apartment and raped her from behind. Zoe claimed it was "ve​​ry painful" and she "yelled out, 'stop,'" but Noth continued.
"I realized there was blood on my shirt. I got out of there. I went to my friend's apartment [in the same building]," she told the outlet.
Zoe claimed she went to the hospital and had to get stitches. "Two police officers came. I wouldn't say who it was," she added.
She said she was concerned she would be fired from her job if she publicly accused him and feared no one would believe her.
The other woman, who went by the name Lily, was 25 years old at the time of her attack and met Noth while working as a server at a New York City nightclub.
Lily claimed Noth invited her to dinner, but the kitchen was closed by the time they arrived. As a result, they sat at the bar to drink.
Lily claimed she had too much to drink and was invited back to Noth's apartment. Noth, who is married to Tara Wilson, told Lily, "marriage is a sham. Monogamy is not real."
She told THR the next thing she knew, "He was having sex with me from the back in a chair. We were in front of a mirror. I was kind of crying as it happened… I went to the bathroom and put on my skirt. I was feeling awful. Totally violated," she recalled. "All of my dreams with this star I loved for years were gone."
Noth has since denied the allegations made by the women. "The accusations against me made by individuals I met years, even decades, ago are categorically false. These stories could've been from 30 years ago or 30 days ago — no always means no — that is a line I did not cross," he said in a statement.
"The encounters were consensual. It's difficult not to question the timing of these stories coming out. I don't know for certain why they are surfacing now, but I do know this: I did not assault these women."
The news comes following the death of Noth's "SATC" character, who died during the first episode of the revival. Big died from a heart attack after working out on a Peleton bike.
Following the episode, Peleton stock dropped as fans of the show were outraged over Big's death. The company then teamed up with Noth, Ryan Reynolds, and Peloton instructor Jess King for a commercial that poked fun at the character's death.
"And Just Like That," starring Sarah Jessica Parker, Cynthia Nixon, and Kristin Davis, airs on HBO Max.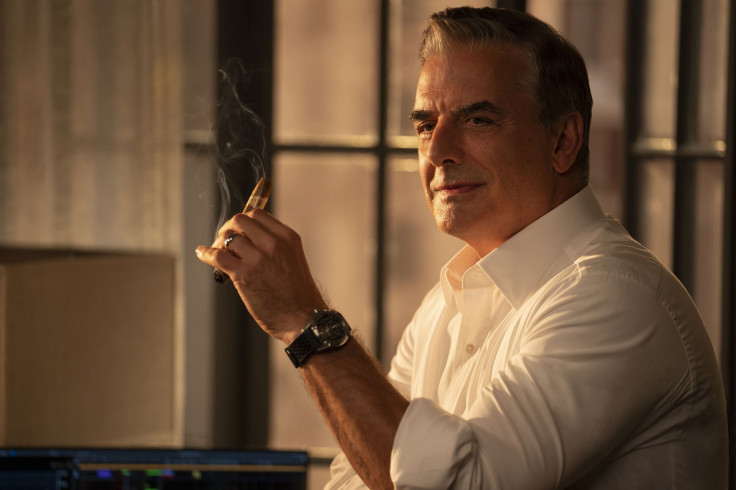 © Copyright IBTimes 2023. All rights reserved.