Justin Bieber Gets New Tattoo To Prove Eternal Love For Hailey Baldwin
Justin Bieber got a new tattoo on his neck recently, and he showed it off to his fans on Instagram. The new ink is reportedly a nod to his undying love for his wife Hailey Badlwin.
Bieber got the word "forever" tattooed on his neck and posted a picture of the new ink on his Instagram page. He got the tattoo done from celebrity artist Dr. Woo, who also shared the picture on Instagram.
Baldwin went aloing with her husband when he got the tattoo, and she can be seen in the background of the black and white photo. The model too got a tattoo from Dr. Woo on her neck previously, and the word she chose was "lover." According to Page Six, the singer's new ink matches the one on his wife's neck.
The other tattoo that Bieber prominently displayed on his neck is that of a bird in flight. It is unclear how the image of the bird is significant for the singer.
Both Bieber and Baldwin love getting tattoos. They previously got an unconventional couple tattoos to celebrate their love. While the singer got the word "Grace" inked over his right eyebrow, the model got the letter "b" inked on the back of her right hand.
While many believe that Bieber' new tattoo is about his wife, there are some fans who think that the word "forever" seems like it is the title of his next album, People reported. The fans have also not missed the possibility that the new ink has a connection to Balwin's "lover" ink on her neck.
Baldwin got the word lover tattooed on her neck in September, just before her marriage to Bieber. The couple has so far not shared any details about the meaning of the new ink. The singer has also not shared any details about when he will be releasing his next album.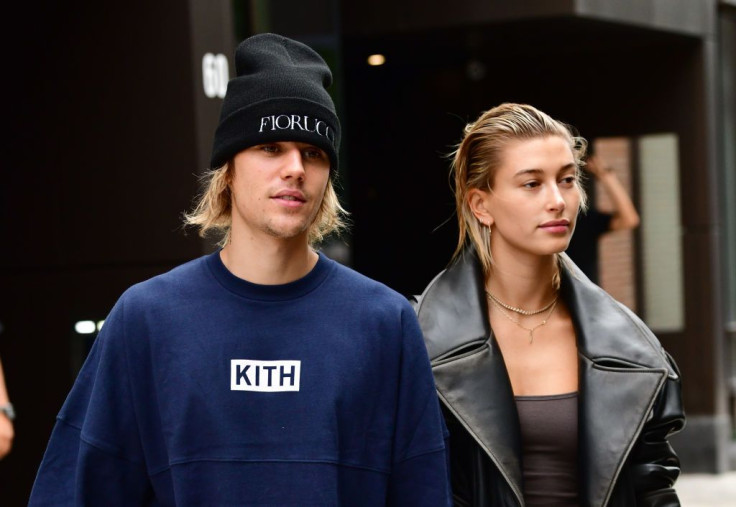 © Copyright IBTimes 2023. All rights reserved.