Justin Bieber Interpol Arrest Warrant? Argentina And 4 Other Countries 'Baby' Singer Has Had Legal Trouble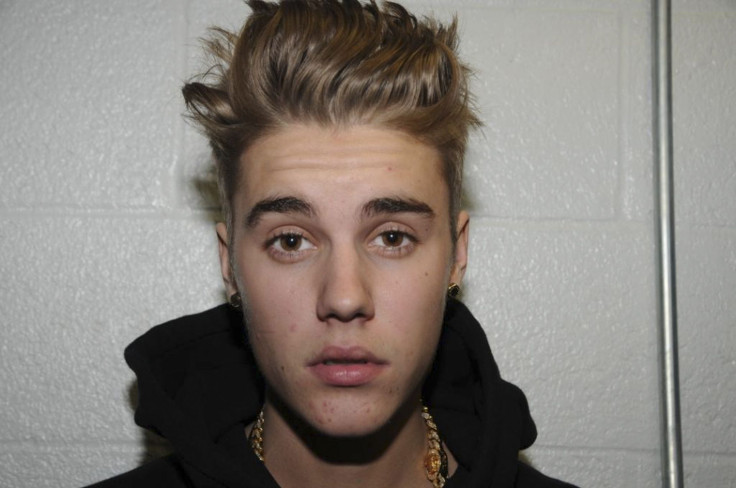 Justin Bieber is in legal trouble again this week after a judge in Argentina asked Interpol to issue an international alert for the pop star's arrest on assault charges. Bieber is accused of ordering his bodyguards to assault a photographer outside of a nightclub in Buenos Aires during a November 2013 tour stop in Argentina and could face anywhere from one month to six years in prison if convicted, the Associated Press reported.
The Canadian singer had failed to appear before the judge in the case, who requested on Friday that the international police body send out a notice informing its 190 member states that Bieber was wanted in Argentina.
"We are asking Interpol for Justin Bieber's detention, anywhere in the world. Since he could not be found for his appearance to testify, we request that he be detained," a representative for Judge Alberto Banos told Agence France-Presse.
This is only the latest legal drama faced by the 21-year-old pop star, who has had a string of brushes with the law in various countries. Below is a list of four other nations where the "Baby" singer has encountered legal troubles:
Brazil
Argentina isn't the only South American country whose legal system the pop star has run afoul of. Neighboring Brazil has had its own legal issues with Bieber, who was charged with vandalism by local authorities after spray painting a wall in Rio de Janeiro in November 2013. The act of defacing a building is punishable with up to a year in jail and a fine in Brazil. While Bieber was able to avoid time behind bars, he was still on the hook for the fine.
Canada
The singer has also been unable to avoid trouble in his home country, Canada, where he was arrested on assault and dangerous driving charges in September. The arrest stemmed from an alleged altercation following a collision between Bieber's ATV and a mini-van in Ontario. Bieber had already been facing an assault charge in Toronto, where he allegedly attacked a limo driver in a December 2013 incident.
United States
Bieber also found himself in hot water a month later in January 2014 after being caught in what police called an illegal drag race in Florida. While Bieber was not charged with drag racing, urine tests performed on the singer showed the presence of marijuana and prescription drugs, which resulted in him being charged with a DUI. Bieber ultimately took a plea deal in the DUI case and instead pled guilty to the lesser charges of careless driving and resisting arrest.
Germany
While perhaps less serious than some of the pop star's other legal troubles, the March 2013 confiscation of Mally, Bieber's pet capuchin monkey, in Munich left the singer responsible for thousands of dollars in fees. Bieber's failure to produce required vaccination and import documents resulted in the monkey being seized by German customs officials. Mally was eventually transferred to an animal sanctuary and is now property of the German government.
© Copyright IBTimes 2023. All rights reserved.
FOLLOW MORE IBT NEWS ON THE BELOW CHANNELS