Justin Bieber Love Child: European Woman 'Cecilia' Claims Singer Fathered Baby At Age 15 [PHOTO]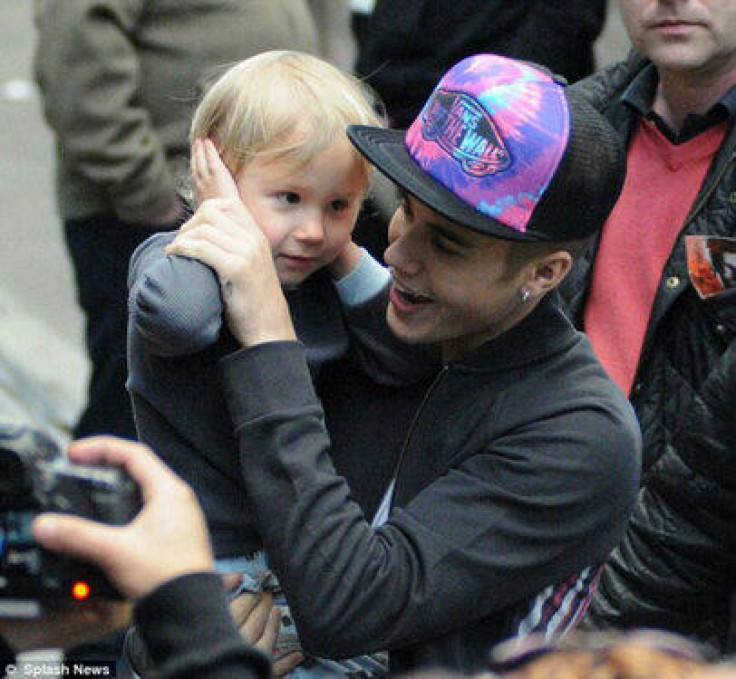 Oh, "Baby." After weeks of speeding reports, breakup rumors and marijuana-use allegations, singer Justin Bieber is once again in the hot seat. For the second time, the teenager is being accused of allegedly fathering a child.
According to Star magazine, a 25-year-old European woman is claiming the singer, now 19, is the biological father of her now 2-and-a-half-year-old daughter. The unidentified woman is claiming that the duo met while the singer was only 15 during a tour date in Miami Beach, Fla., in 2010 and is now "100 percent sure" he is the father.
The Sun reported that the child was the result of a one-night stand at the Gansevoort South hotel after a night out at Miami Beach's TGI Friday's. A source confirmed that, until this point, the singer was unaware the affair resulted in a child.
"She gave birth to a baby girl later that year, and Justin didn't know anything about it. She just wanted to protect her baby. She wanted to keep her and her family away from any spotlight," said the source, who claims the child looks remarkably similar to Bieber's highly circulated childhood pictures.
BlindGossip.com claims the woman in question is named Cecilia and currently resides in Sweden with a boyfriend and two children. The woman is allegedly claiming that she did not know the singer was a minor at the time the child was conceived.
See a photo comparison of the love child and Justin Bieber's childhood photo here.
Bieber was last accused of fathering a child in 2011 when San Diego woman Mariah Yeater claimed she conceived her then 9-month-old son, Tristyn Yeater, with the singer following a 2010 concert in Los Angeles. The 20-year-old mother reportedly dropped her paterinity lawsuit, in which Yeater was seeking child support, after admitting the child's father was her ex-boyfriend, Robbie Powell.
Unidentified sources reportedly close the singer have claimed that the allegations are false. Bieber has yet to respond.
© Copyright IBTimes 2023. All rights reserved.