Justin Bieber Says A Prayer For Paris, Breaks Down In Tears During Los Angeles Concert [VIDEO]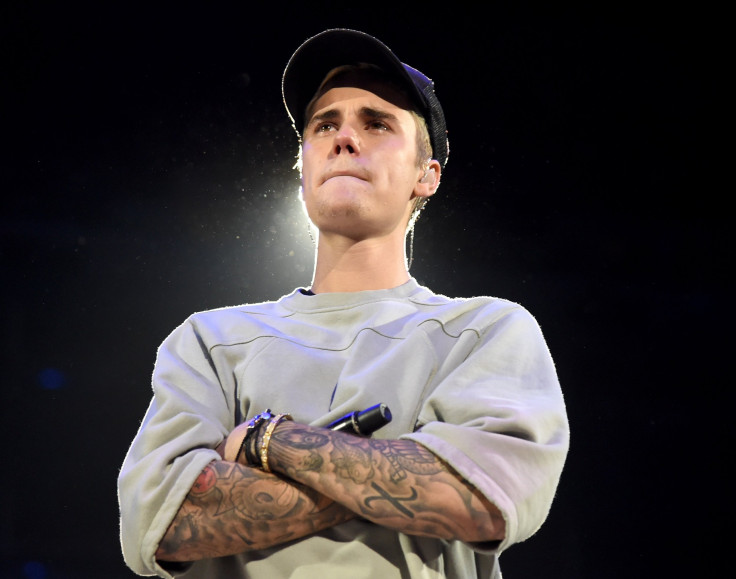 Justin Bieber got emotional during a concert Friday after saying a prayer for everybody affected by the terrorist attacks in Paris. The 21-year-old pop star performed at the Staples Center in Los Angeles to promote the release of his new album "Purpose" with "An Evening With Justin Bieber" concert, but took some time to pray for Paris.
During the prayer, Bieber asked for "restoration and peace" and said everybody should remain focused on God. In a video of the concert posted by TMZ, Bieber was seen performing his song "I'll Show You" when he began to cry.
"We're all in this together," the pop star told the audience. "Why am I crying so hard, get it together, Justin. We're all in this together, you know."
Bieber then walked offstage as the crowd chanted his name. After the show, Bieber wrote on Twitter: "You guys got me crying. D---. I missed this and u. Thank you so much. Thank you. #EveningWithJBPurpose."
On Instagram, Bieber commented on the Paris attacks, writing that his "love and prayers and thoughts are with the families of this horrible tragedy."
Following the devastating news that Paris suffered a series of terrorist attacks Friday night, several musicians postponed their concerts in the city, including U2. The rock band was scheduled to perform their "U2: Innocence + Experience: Live in Paris" concert at the Bercy Arena Saturday, but said in a statement the band members were "devastated" by what happened in Paris and decided to move the show to a later date.
© Copyright IBTimes 2023. All rights reserved.