Justin Lookadoo Gay Conversion Link: #Lookadouche Target Had Reported Ties To Exodus International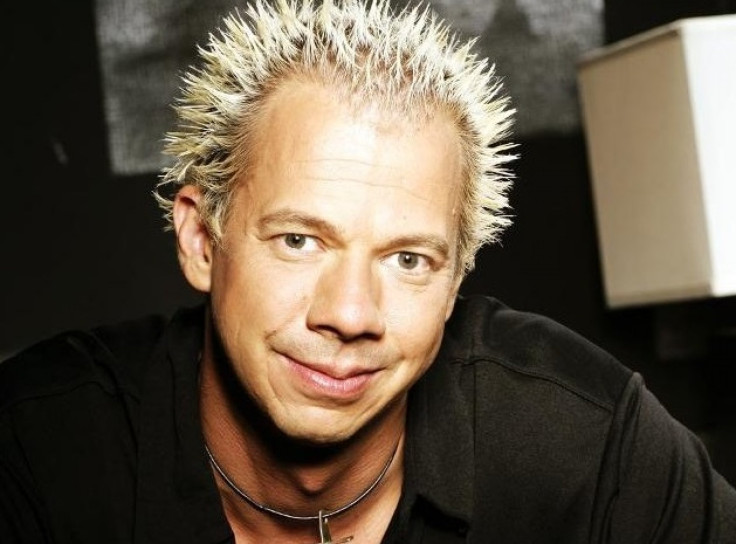 A faith-based speaker whose lecture at a Texas high school sparked outrage this week was formerly associated with a now-defunct group that claimed it could heal homosexuals.
Years before he was heckled by Twitter teenagers for promoting antiquated gender stereotypes, Justin Lookadoo organized youth summer camps associated with Exodus International, the infamous Christian organization that billed itself as a refuge for people seeking to rid themselves of same-sex desires. In a 2006 blog post on the website Ex-Gay Watch, Daniel Gonzales, who attended the summer camp, describes being "initially creeped out" by Lookadoo before realizing that speakers at the camp included two Exodus International's leaders, Alan Chambers and Scott Davis.
The following summer, the website Truth Wins Out publicly denounced Lookadoo and the summer camp, saying it spreads an "ex-gay" message to children as young as 11. "Camp should be about fun and games, not fundamentalist mind games aimed at brainwashing youth," said Wayne Besen, Truth Wins Out's executive director, at the time.
Amid increasing criticism of so-called gay conversion therapy, Exodus International closed its doors this spring, with Chambers issuing a public apology to the gay community.
Lookadoo, meanwhile, is the author of a book titled "Datable," and offers dating advice for teenagers that reads like satire. He tells young girls to "know how to shut up" and "not monopolize the conversation," while imparting on young boys that they are "wild" and "not domesticated." Men should fight battles and conquer lands while women should be soft, be gentle and accept their "girrly-ness."
The speaker has a long history of lecturing about the kind of gender stereotypes that even the average American high schooler finds archaic and repugnant. In 2010, a thoroughly creeped-out student from Grand Blanc Community High School in Grand Blanc, Mich., wrote an anonymous blog post after being subjected to one of his school assemblies.
"I was personally offended at his entire speech because I have spent my life trying to fight the socially accepted idea that men are pigs. I have treated every girl I have met with respect. I have a healthy relationship with my girlfriend where we are equals and don't hold to the normal gender roles."
Lookadoo sparked outrage on Wednesday, following a lecture he gave at Richardson High School in Richardson, Texas. The lecture gained wider attention after some of the students heckled Lookadoo on Twitter, using the hashtag #Lookadouche and spitting out sarcastic tweets. "Dont you guys just love listening to sexist comments, irrational comparisons and blunt stereotypes w/o actual proof or evidence?" one student posted.
Following complaints from parents, the school's principal, Charles Bruner, issued a letter of apology. Bruner said that, as initially agreed upon, Lookadoo did not discuss religion or his "Rules of Dating" during the lecture. However, he conceded that "the assembly did not meet the expectations I have for communications to our students."
Bruner went on to say that Lookadoo would not be invited back to the school. However, the #Lookadouche campaign is likely to live on. As of Friday afternoon, a steady stream of tweets were still rolling in.
Lookadoo himself has not tweeted since the incident.
Got a news tip? Email me. Follow me on Twitter @christopherzara
© Copyright IBTimes 2023. All rights reserved.