Justin Theroux And Elizabeth Hurley Romance Rumors Debunked
Are Justin Theroux and Elizabeth Hurley dating? A recent rumor that has been circulating online suggests that the two are involved in a "hot new romance." The truth is that the two hung out together at the ABB FIA Formula E 2019 Marrakesh E-Prix, but they are not together.
According to Gossip Cop, the latest celebrity rumor is that Theroux and Hurley are dating. According to recent reports, an insider has revealed that Theroux is "smitten" with Hurley because she is "worldly, smart, sexy," and he apparently likes her accent as well. The British actress, on the other hand, is also into Theroux, according to this "source."
While it is true that Theroux and Hurley spent time together at the ABB FIA Formula E 2019 Marrakesh E-Prix, it is possible that the two went there as friends. The two actors are bound to have some common friends, and it is not uncommon for two celebrities to attend events and parties without being romantically involved.
Theroux and Hurley haven't been spotted together after the ABB FIA Formula E 2019 Marrakesh E-Prix, even though the rumor about them falsely claims that they were photographed together in three different locations. If they were indeed together, they would have been spotted at least having dinner together, which isn't the case.
A spokesperson of Theroux has also confirmed that the story about him dating Hurley is completely untrue. There have been multiple rumors surrounding the dating life of Theroux after he split from Jennifer Aniston. Many of these stories have been debunked.
A report by Men's Journal pointed out that Theroux has been subjected to a lot of media scrutiny ever since he and Aniston announced that they are separating. The two celebrities haven't elaborated on why they split up, and the hot topic of discussion for everybody has been to speculate on the reason.
On his end, Theroux has been focusing on his career. The actor has a lot of diversity in his resume, and he has a couple of big hits under his belt. The actor is also active on social media. His recent post on Instagram showed him with his pet dog.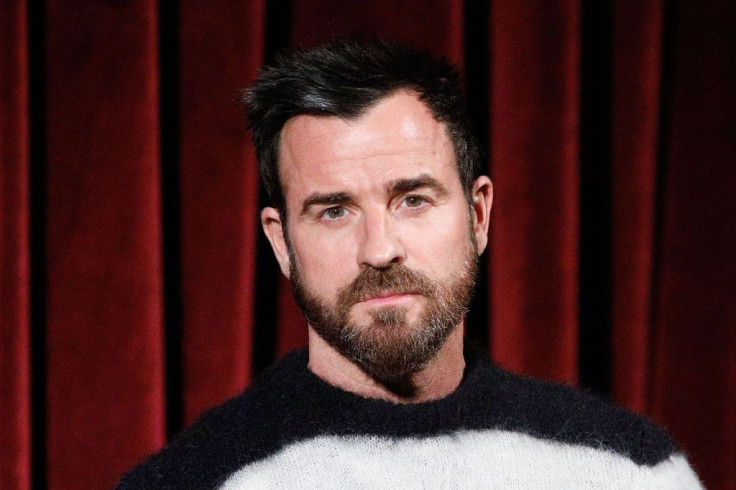 © Copyright IBTimes 2023. All rights reserved.