K-Drama Actress Song Yoo-Jung Dead At 26; Cause Of Death Not Revealed
KEY POINTS
"Make A Wish" actress Song Yoo-jung passed away on Jan. 23
She was laid to rest in a quiet funeral in Seoul on Jan. 25
The cause of her death has not been revealed
She made her last appearance in 2019's online series "To My Name"
South Korean actress and model Song Yoo-jung passed away at the age of 26. The tragic news was confirmed by her agency Monday.
"Actress Song Yoo-jung has left us," Sublime Artist Agency announced through an Instagram post on their official social media account. "Yoo-jung was a friend who always gave us happiness with a bright smile, and an awesome actress who acted with a passion bigger than anyone."
Song, who made her acting debut in the MBC series "Golden Rainbo" in the year 2013, died Saturday, according to the agency statement. She was laid to rest in a quiet funeral at the Seoul Medical Center in the Gangnam district of the South Korean capital of Seoul on Monday. It was in accordance with the wishes of her family, reported CNN.
The cause of Song's death has not been confirmed officially. Several early reports in Korea claimed that Song had committed suicide, but the said claims were later retracted, according to a report from South China Morning Post.
Meanwhile, one of her friends, whose identity has not been disclosed, opened up about how difficult it had been to know what was troubling the actress. However, one of the things that caused Song to worry was her career in the industry.
"It's impossible to know exactly what kind of worries she [Song] had," her friend said as per the New York Post. "It had been quite a while since she debuted in the entertainment industry and she worried that she didn't get to properly shine in the spotlight of it."
After making her debut in K-Drama, she appeared in "Make Your Wish" in 2014. She earned recognition for the role of her character named Han Da-won. She also appeared in KBS2's K-drama "School 2017" in 2017. She made her final appearances in K-Pop group iKON's song "Goodbye Road" and in an online drama series "To My Name" in 2019.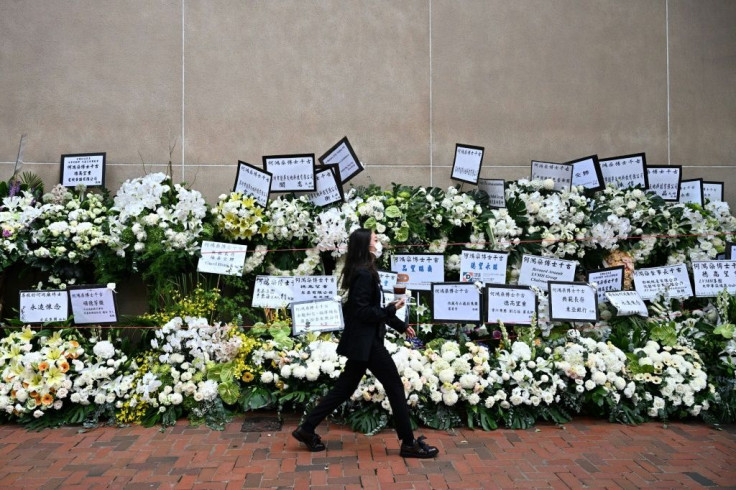 © Copyright IBTimes 2023. All rights reserved.