Kailyn Lowry's Husband Calls Her A 'Bad Mom' In 'Teen Mom 2' Sneak Peek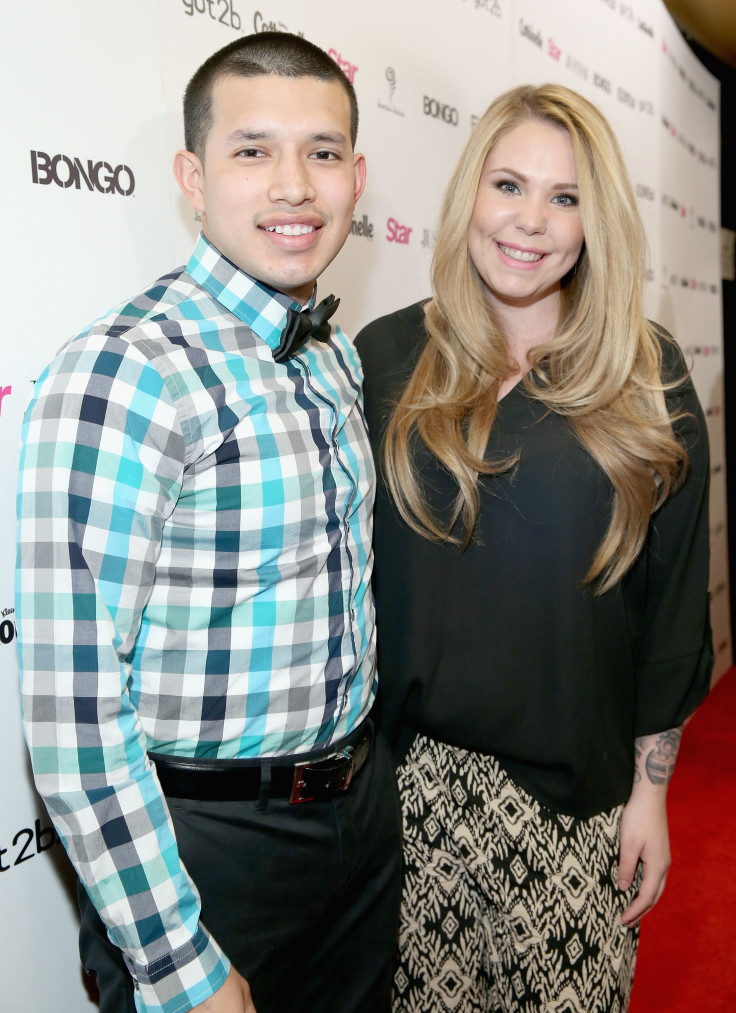 Kailyn Lowry's marriage to Javi Marroquin will continue to suffer in Thursday's installment of "Teen Mom 2." A sneak-peek video of episode 5, "Can't Trust Them," shows the couple hitting another speed bump in their relationship. In the clip Kailyn is featured venting her upset over a texting fight she had with Javi while away on vacation in Los Angeles.
In the teaser video, obtained by Us Weekly, viewers can see Javi called Kailyn "a bad mom" in a text message, among other insults. "Your kids are here. You don't need to stay that long," Javi writes to Kailyn during her night out with friends. "You are a bad mom," he continues. "You need to think about your family."
When Kailyn responds saying she's still a good mother and wife, Javi lashes out. "Don't call me honey," he writes. "Are we getting a divorce or not?" Javi finishes his texts by asking Kail not to let their disagreement "get ugly," stating that he's "trying to be calm."
Kailyn later confides in her friend Sterling, saying that at this point in their marriage she's only worried about her kids. Kailyn has two children, 5-year-old Isaac with ex-boyfriend Jo Rivera and 1-year-old Lincoln with Javi.
"I'm at a point where it's like I'm only worried about my kids. I don't need a husband. I don't need any man. I'm not going to sit here and spend the next 10 years of my life trying to make it work if it's just not going to work," she says.
Sterling warns Kailyn that Javi's actions will end up hurting her friendships. "He's going to end up making people not want to hang around either one of you. And that's not because of you, it's because of him," she says.
Kailyn and Javi's martial issues have played a large role in their "Teen Mom 2" Season 6 storyline. Ahead of the MTV series' premiere last month Javi warned viewers that he's not proud of his actions in the first few episodes of the installment. "You guys are really gonna see a different side of us this season that I'm not looking forward to," he wrote on Instagram. "There was a point in our marriage that was extremely difficult. Makes me emotional to think about how we were."
While Javi said he didn't want to "give too much away" about how he and Kailyn solved their issues, he shared that it's "worth it to keep fighting."
"It's behind us babe," he wrote in a special message to Kailyn. "We made it."
"Teen Mom 2" airs Thursdays at 10 p.m. EDT on MTV.
© Copyright IBTimes 2023. All rights reserved.