Kailyn Lowry's Paternity Scandal Continues As 'Teen Mom 2' Star's Ex Javi Marroquin Threatens Legal Action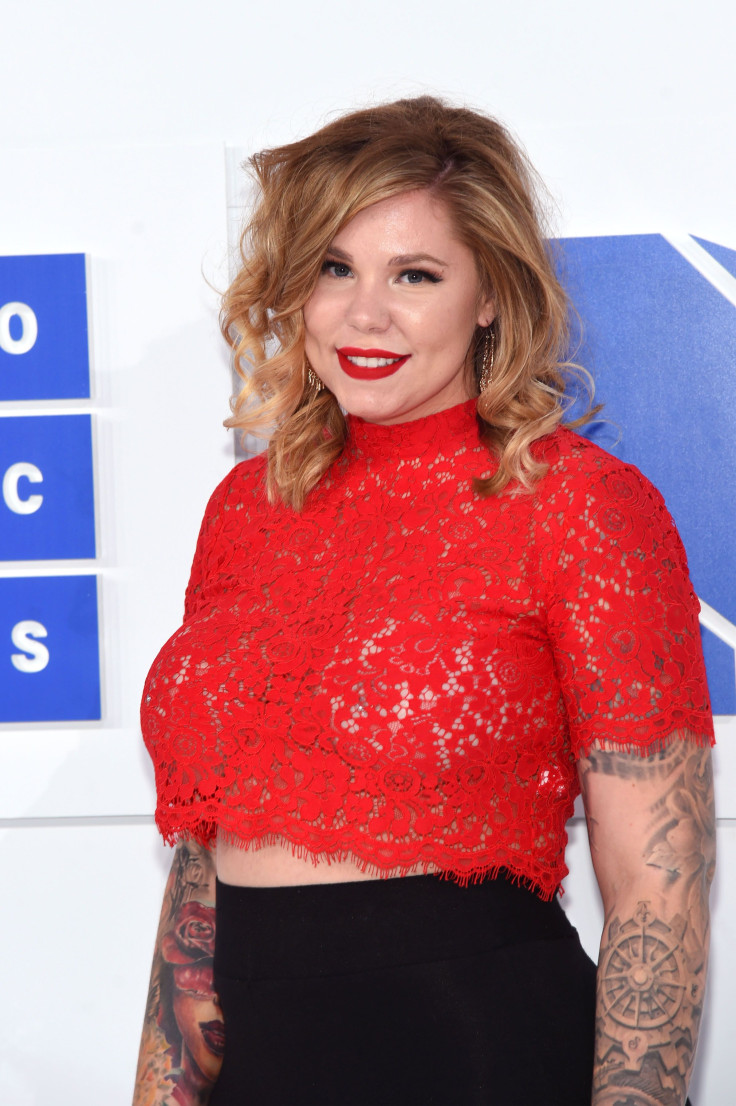 Kailyn Lowry's estranged husband Javi Marroquin is planning to take legal action after concerns he will be named in the legal documents for the "Teen Mom 2" star's third child. Marroquin told Radar Online Monday he does not want the legal responsibility of Lowry's new baby falling on him.
"I'm doing what I have to in case she doesn't put him on [the birth certificate]," Marroquin, 24, said of Chris Lopez to Radar Online. "I'm talking to my attorney right now." Marroquin, who shares son Lincoln, 3, with Lowry, added: "I'm not worried about it!"
As the celebrity gossip website had earlier reported, citing New York Attorney Brooke A. Camhi, that Delaware law states "the ex-husband is presumed the father of a child if the child is born less than 300 days after the divorce."
Read: Kailyn Lowry Breaks Silence Over Photos Of Baby Daddy Chris Lopez With Mystery Woman In Bed
Marroquin needs to file a valid denial of paternity with the Office of Vital Statistics to not be recognized as the father of the child, while Lopez must also file a valid acknowledgment of paternity to "discharge the presumed father from all rights and duties of a parent," according to court documents.
"In Delaware law when a child is born within 300 days of the legal end of a marriage, if no party does anything for two years, the former husband will be considered the father of the child. All the mother of the child has to do is simply request that the Family Court determine paternity of the child pursuant to Chapter 8 if Title 13 of the Delaware Code to appropriately determine who is actually the father," Lowry's lawyer David J. Bever, Esq told Radar Online in a statement.
If both Marroquin and Lopez refuse to cooperate in signing the appropriate parental documents required by law, the court will order a paternity test "and the father, Chris Lopez, will be lawfully determined according to well-established Delaware law," Bever said.
While Marroquin has maintained a relationship with Lowry's son Isaac, 7, whom she had with ex-boyfriend Jo Rivera, he told Radar Online earlier this month he "won't have a relationship with the new baby."
Meanwhile, during the announcement of her pregnancy, Lowry revealed the third baby's father might not be involved in the child's life when she gives birth.
"I think I'm most worried about the changes ahead, but also that I will have this baby 24/7 by myself with no help," Lowry wrote on her personal blog. "I'm going to be a single parent from the beginning!"
Lowry gained a lot of social media attention since the time she announced her third pregnancy in February, but decided to keep the identity of the father of her third child a secret. Many speculated Tyler Hill, JC Cueva, or Lopez of being the father until Lowry made the revelation earlier this month.
Read: Javi Marroquin Slams Pregnant Kailyn Lowry For Snapchat Picture In Bed With Another Man
Lowry confirmed reports of Lopez being the father while responding to an OK! Magazine article claiming she had taken a DNA test to confirm the paternity of her unborn child, and that Lopez was the father. She clarified it was an Ancestry DNA test, not a paternity test, and "yeah he is... stop with the headlines already."
However, Lowry and Lopez are no longer together and last week, both sparked rumors of dating other people. Just days after Lowry posted a picture of herself in bed with another man, Lopez's photos with a mystery woman in bed were shared by The Ashley's Reality Roundup.
"I wish him nothing but the best and I hope he finds happiness with her or whoever he may or may not be with," Lowry said last week, responding to Lopez's photos.
© Copyright IBTimes 2023. All rights reserved.