Kaley Cuoco Asks Fans To Save Dogs, Cats, Horses Following Hurricane Harvey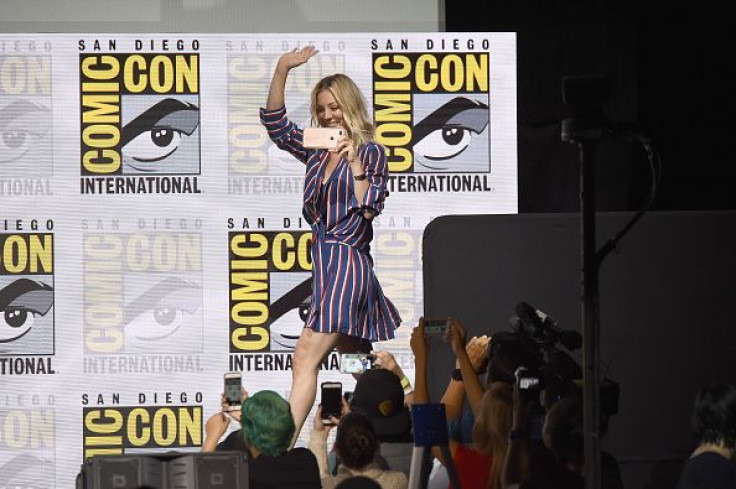 Kaley Cuoco recently asked her fans to help the dogs, cats and horses that are being left behind after Hurricane Harvey hit Houston, Texas.
On her Instagram account, the "Big Bang Theory" actress shared a photo of a horse. In the caption, the 31-year-old actress reminded her millions of followers that animals also need monetary donations after the catastrophe. Cuoco posted a link to Dallas DogRRR, and the website states that all donations will go directly to paying the vet bills and to providing food and shelter for rescued animals.
There are also other ways one can donate to Dallas DogRRR aside from monetarily. Vehicle, assets and gift cards worth $10, $20, $50, $100, $250 and $500 are also available. Payment types that are accepted include PayPal, credit cards or debit cards. One-time, weekly, monthly, quarterly and annual donations are also accepted.
Meanwhile, Cuoco is a well-known advocate for animal rights and adoption. Ten years ago, the actress became interested in adopting dogs after she learned that there some dangerous misconceptions attached to pit bulls. The actress adopted a 2-year-old pit bull, who she named Norman, and immediately fell in love with him. Since then, Cuoco has adopted several dogs, and she's also a mom to seven horses.
While speaking with the Los Angeles Times, Cuoco expressed her disgust over pet owners who eventually leave their dogs just because they are already old. "It makes me sick. They act like dogs are trash. They act like dogs are water bottles that you just throw away," she said.
Talking about how adorable she thinks pit bulls are, Cuoco said that she fell in love with the breed instantly. "I just found them to be so incredible. I realized what great dogs they were, and how horribly they were seen. And I just didn't want that to happen anymore. So it became a passion," she said.
After years of taking care of her dogs, Cuoco thinks that she wasn't the one who saved them, but it was the adorable mutts that saved her.
© Copyright IBTimes 2023. All rights reserved.