'Big Bang Theory' Star Kaley Cuoco Shares How Dog Norman Saved Her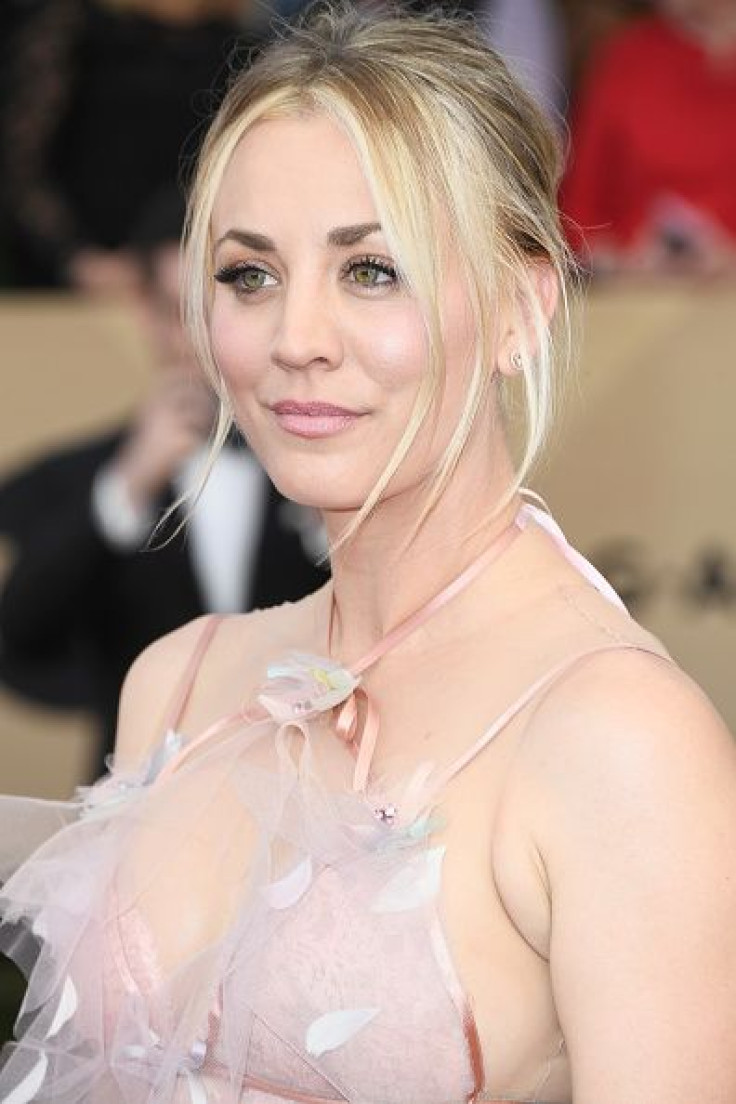 Kaley Cuoco recently shared the story behind her dog Norman's adoption several years ago.
While speaking with the Los Angeles Times, the 31-year-old actress said that she fell in love with pit bulls after learning about the stereotype of being dangerous and aggressive attached to the breed. Cuoco also became passionate with animal rescue work 10 years ago because of pit bulls.
"I was like, 'Oh my God, I'm obsessed with this kind of dog. I just found them to be so incredible. I realized what great dogs they were, and how horribly they were seen. And I just didn't want that to happen anymore. So it became a passion," she said.
A few years ago, Cuoco adopted her first rescue pet, a pit bull who she named Norman. At the time, the dog was only about 2 years old. The actress' Instagram account is also named after Norman, and she most recently posted a video of herself giving him a face massage using her feet.
After Norman's adoption, Cuoco took Shirley, a pit bull mix, under her care. She also adopted a pocket-size shaggy terrier mix named Ruby. Due to her love for Norman, Cuoco became actively involved in Paw Works, a non-profit organization that provides homes for abandoned pets.
Her commitment to Paw Works allows Cuoco to give temporary shelter to discarded dogs that have yet to find their permanent homes. "You know, an animal is so innocent. They have no voice… I want to kind of be a voice for them, and speak up for them," she said.
Cuoco also acknowledged the fact that some pets are abandoned by their owners because they are already old. Taking care of a senior dog could be very difficult and costly. "That's a tough one for me to understand," the actress said.
But if there's one takeaway that Cuoco lives by when it comes to rescuing dogs, it's the question: "Who rescued who?" "And I just think it's the sweetest thing. Because it's true. It changes your life," she said.
Aside from her canine pals, Cuoco owns seven horses and goes horseback riding with them every now and then.
© Copyright IBTimes 2023. All rights reserved.