Kaley Cuoco Shares Photo With Fans From 'Big Bang Theory' Set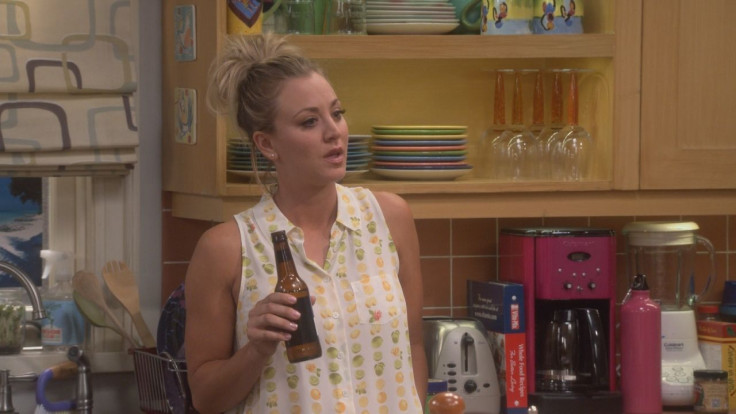 Kaley Cuoco loves to interact with fans of "Big Bang Theory."
The actress recently shared a photo of herself talking to the live audience on the set of "Big Bang Theory" Season 11. On her Instagram account, the actress revealed that every night, she and her co-stars have conversations with the audience members who visit their set. In the snap, Cuoco and Johnny Galecki are seen standing on the ledge near their fans.
Viewers who wish to watch the cast of the hit CBS sitcom may get tickets online, but booking in advance is required since slots for "Big Bang Theory" run out fast.
In the sitcom, Cuoco plays the role of Penny, who recently tied the knot with Leonard (Galecki). After their wedding, Penny's surname became Hofstadter, but the character's maiden name has never been revealed. According to Cuoco, she doesn't think Penny's surname before marrying Leonard will ever be revealed on the show. "I have in my head what I think it is, but now I'm Penny Hofstadter so it doesn't matter," she said at the 2017 San Diego Comic-Con last month.
Meanwhile, "Big Bang Theory" Season 11 could write Melissa Rauch's pregnancy into its upcoming episodes. Since the actress is pregnant with her first child, writers could make Rauch's Bernadette pregnant with her second baby in the show. She and Howard (Simon Helberg) welcomed their firstborn in the premiere for Season 10 last year. According to a fan-made spoiler account, "The Proposal-Propsal," will reveal whether or not Bernadette is pregnant again.
Additionally, the Season 11 premiere episode will see Amy (Mayim Bialik) giving Sheldon (Jim Parsons) an answer to his proposal from the Season 10 finale. Season 11, episode 1 will pick up right where Season 10 left off so the series will open with Sheldon down on his knees and with a ring in his hand asking Amy if she would marry him.
However, Sheldon hasn't told Amy that he popped the big question after Ramona (Riki Lindhome) kissed him. But this is something that he will reveal to his girlfriend in Season 11. After Sheldon comes clean, it would be up to Amy to decide whether or not she will give him a yes.
"Big Bang Theory" Season 11 will premiere on CBS on Sept. 25 at 8 p.m. EDT.
© Copyright IBTimes 2023. All rights reserved.
FOLLOW MORE IBT NEWS ON THE BELOW CHANNELS