Kaley Cuoco, 'Big Bang Theory' Co-Stars Pay Tribute To 'Batman' Actor Adam West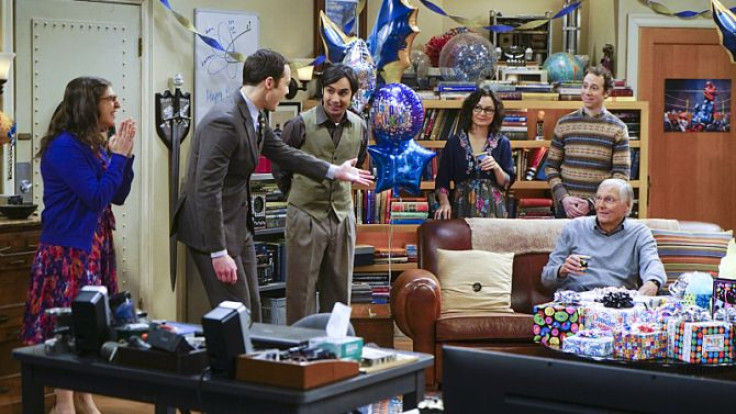 Kaley Cuoco recently paid tribute to actor Adam West just hours after he passed away due to leukemia. West was 88 years old.
On her Instagram account, Cuoco shared a photo of herself with her "Big Bang Theory" co-stars and West gathered on the set of the hit CBS TV sitcom. Cuoco expressed her sadness over West's death and said that she couldn't believe they just worked with him on the 200th episode of "Big Bang Theory." Cuoco also remembered the late actor as a "cool" person.
Read: Will Amy, Sheldon wear "Star Trek" uniforms to their wedding in "Big Bang Theory"?
In the 200th episode, titled "The Celebration Experimentation," Amy (Mayim Bialik) threw Sheldon (Jim Parsons) a birthday party. At first, Sheldon was hesitant with the idea since he had bad experiences with celebrations when he was still a kid. But when his friends told him that they will be inviting TV's Batman, a.k.a. West, Sheldon agreed to the birthday bash.
West was actually present at Sheldon's party, but he proved to be a diva. Even Howard (Simon Helberg) commented on the fact that he wanted things done his way. During one of West's conversations with the male characters of "Big Bang Theory," he told them that he thinks Michael Keaton was the best Batman, but believes that he should also be dubbed as such.
When everyone agreed that he was the best Batman, West reminded them that majority of the actors who played Batman had to put on fake muscles. But when he was Batman, his Batsuit showed off his real muscles. Before leaving Sheldon's party, he reminded Leonard (Johnny Galecki), Howard and Raj (Kunal Nayyar) that they still need to pay him.
Sheldon, Leonard, Howard and Raj also mentioned West in "The Precious Fragmentation." At the time, the men thought that they saw the actor heading into a garage sale.
Meanwhile, "Big Bang Theory" Season 11 will premiere on CBS on Sept. 25 at 8 p.m. EDT. The upcoming season will have a total of 24 episodes. "Big Bang Theory" has also been renewed for Season 12, and all of the main cast members are expected to return.
© Copyright IBTimes 2023. All rights reserved.