Kaley Cuoco Gets Surprise Visit From Karl Cook On 'Big Bang Theory' Set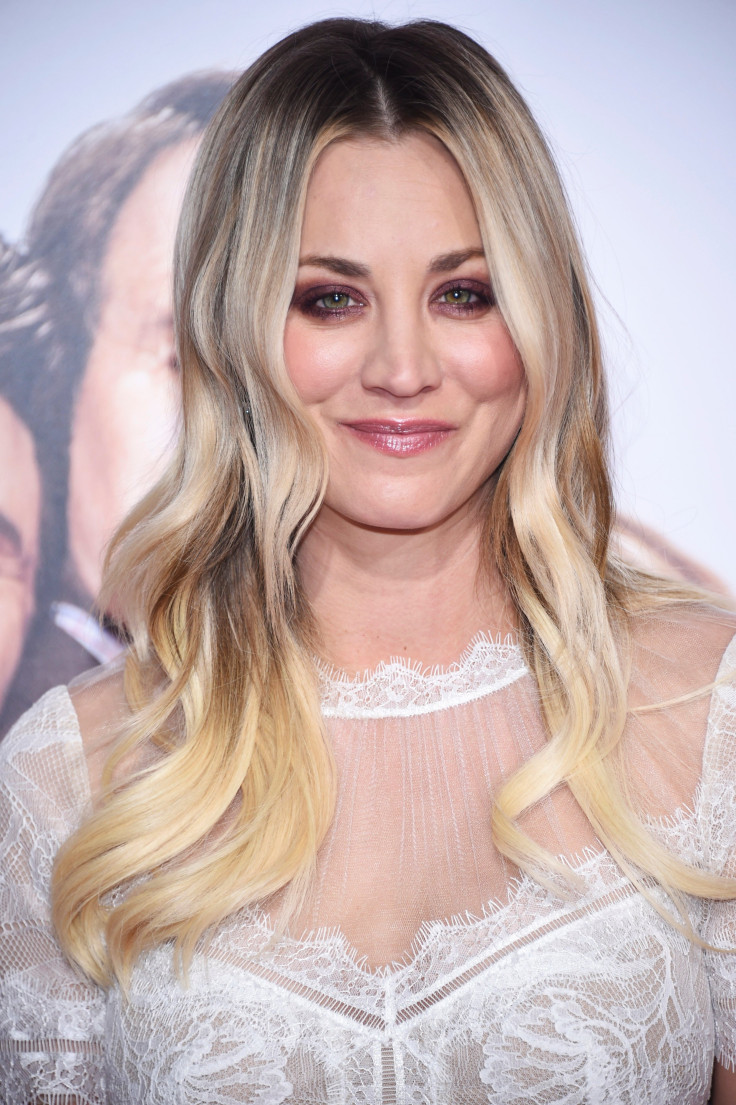 "Big Bang Theory" star Kaley Cuoco recently got a surprise visit from her boyfriend, Karl Cook, on the set of the hit CBS sitcom.
On her Instagram account, the actress, who plays the role of Penny, posted a photo with Cook while sitting on the sofa in Leonard (Johnny Galecki) and Penny's (Cuoco) apartment. In the pic, Cook sits on Sheldon's (Jim Parsons) spot on the couch, while Cuoco gives him a kiss on the cheek. The couple, who seem to be as madly in love with each other as ever, also have their arms wrapped around the other.
Cuoco also posted a hilarious snap of Cook and her ex-boyfriend and co-star Galecki cuddling with each other on the sofa. The actress captioned the photo by asking Galecki to get off her man. Cuoco and Galecki dated for a couple years before the former moved on with her estranged husband, Ryan Sweeting. The couple divorced less than two years after tying the knot. A year later, Cuoco started dating Cook.
Read: Kaley Cuoco gushes over boyfriend Karl Cook via Instagram
In an interview on "The Talk" in September 2016, Cuoco shared that she and Cook met at a horse show. Both of them are not only horse owners, but they also happen to be professional riders. "We met a horse show. I finally found my horse guy. I know. It was meant to be. He's an amazing, amazing rider. Rider and jumper. Amazing equestrian and great human. We share obviously our passion for horses and dogs and all that," she said.
Cuoco also opened up to People in August of last year about one of the most wonderful dates she had with Cook. "Recently, we did go on a little trail ride date. It was adorable. When you share something so special, some sort of connection – for us, it's horses, but anything two people share – you have that common goal and you know that you want the same things in life, day to day, and in the future," she said.
© Copyright IBTimes 2023. All rights reserved.